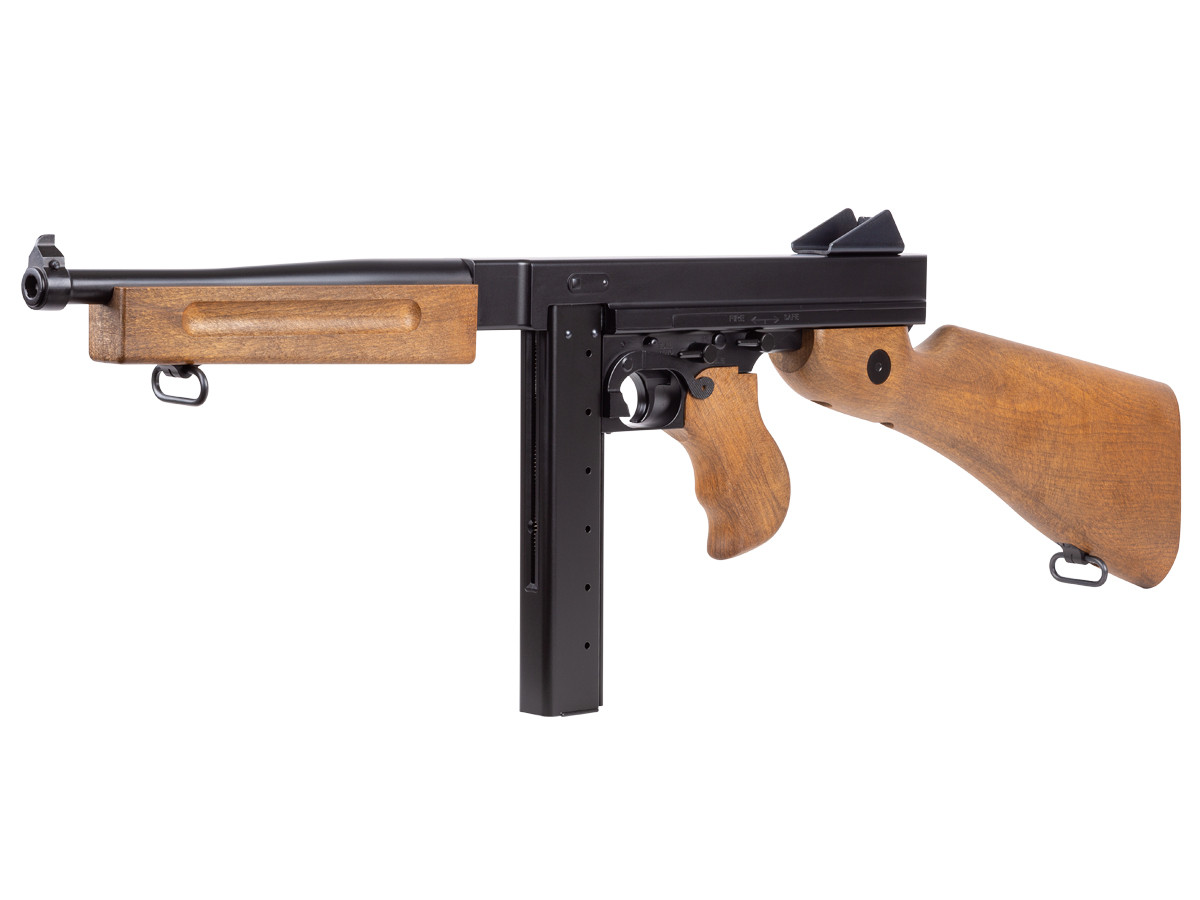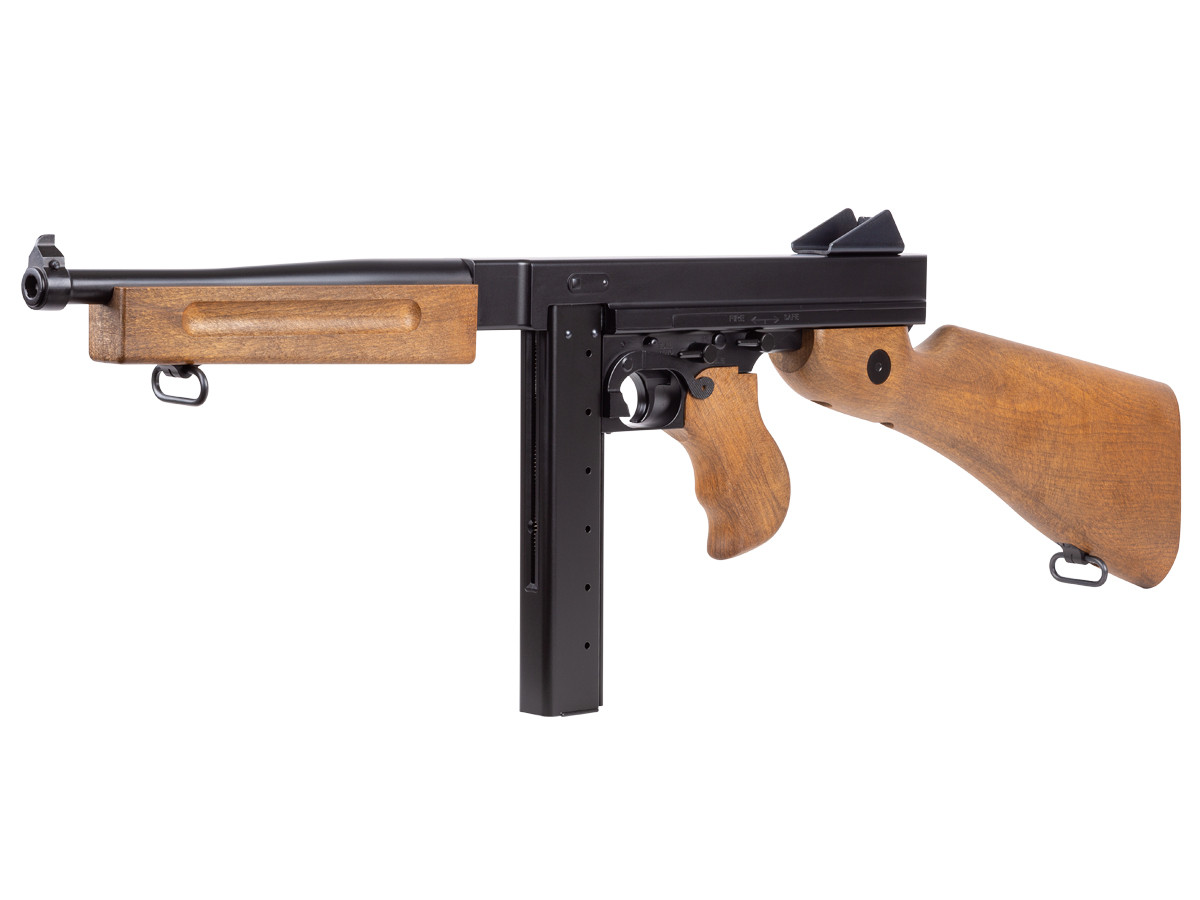 " style="color:#0563c1; text-decoration:underline">
NO SHIPPING, STORE COLLECTION ONLY! STRICTLY OVER 18 ONLY!
IMPORTANT NOTICE! IGNORANCE IS NOT AN EXCUSE!
In UK, you can only shoot Full-Auto BB guns with Frangible BBS!
Shoting Steel BBs from FULL-AUTO BB Rifles and Pistols in UK is ILEGAL!
(On same note, steel BBs are perfectly Ok with Semi-auto, single shot..etc )
Stay smart, stay safe, don't break the LAW!
With every Full-Auto BB gun, we include 500 of frangible BBs.
From Service Members worldwide to the prohibition era gangsters in Chicago, the M1A1 is just as famous as it is infamous. This Umarex Legends replica steel BB version is dead ringer for the original "Chicago Typewriter". Utilizing a 30 round stick magazine that fits two 12 gram CO2 cartridges, the M1A1 can send rounds downrange at velocities of up to 435 fps and it does so with a very realistic blowback action. The M1A1 can be shot in semi-auto or full-auto, giving you hours of fun plinking in the backyard. This rifle has faux wood furniture, functional sights, and sling mounts that add to it's surprisingly realistic design. The Legends lineup from Umarex has delivered on another replica that is historically significant and well designed once again!



Umarex Legends M1A1 Features:


Semi-Auto and Full Auto fire capability


30 Round Magazine


Drop free high capacity magazine


2 CO2 cartridges housed in the magazine


Full metal frame


Faux-wood polymer stock


Open bolt blowback action


Front and rear sling mounts


Fixed front and rear sights


Up to 435 fps


TECHNICAL DATA
| | |
| --- | --- |
| Energy level (E₀) | < 3.0 J |
| Velocity (V₀) | 135 m/s (443 fps) |
| Caliber | 4.5 mm (.177) BB |
| Power source | 2x 12 g CO₂ |
| Magazine capacity | 30 rounds |
| Shot capacity | 150 rounds |
| Trigger | Single Action |
| Safety | Safety Lever |
| Length | 805 mm |
| Weight | 3435 g |