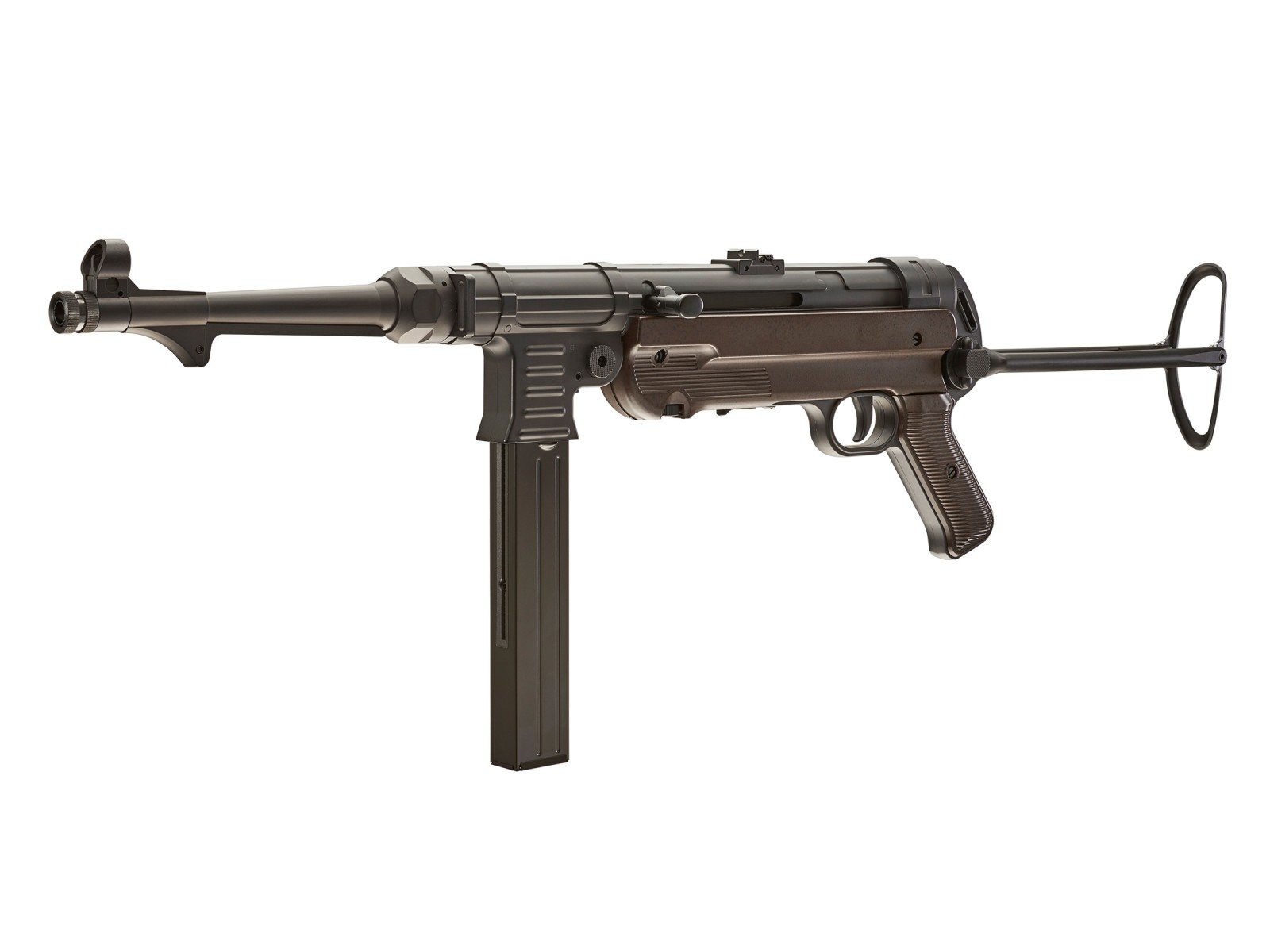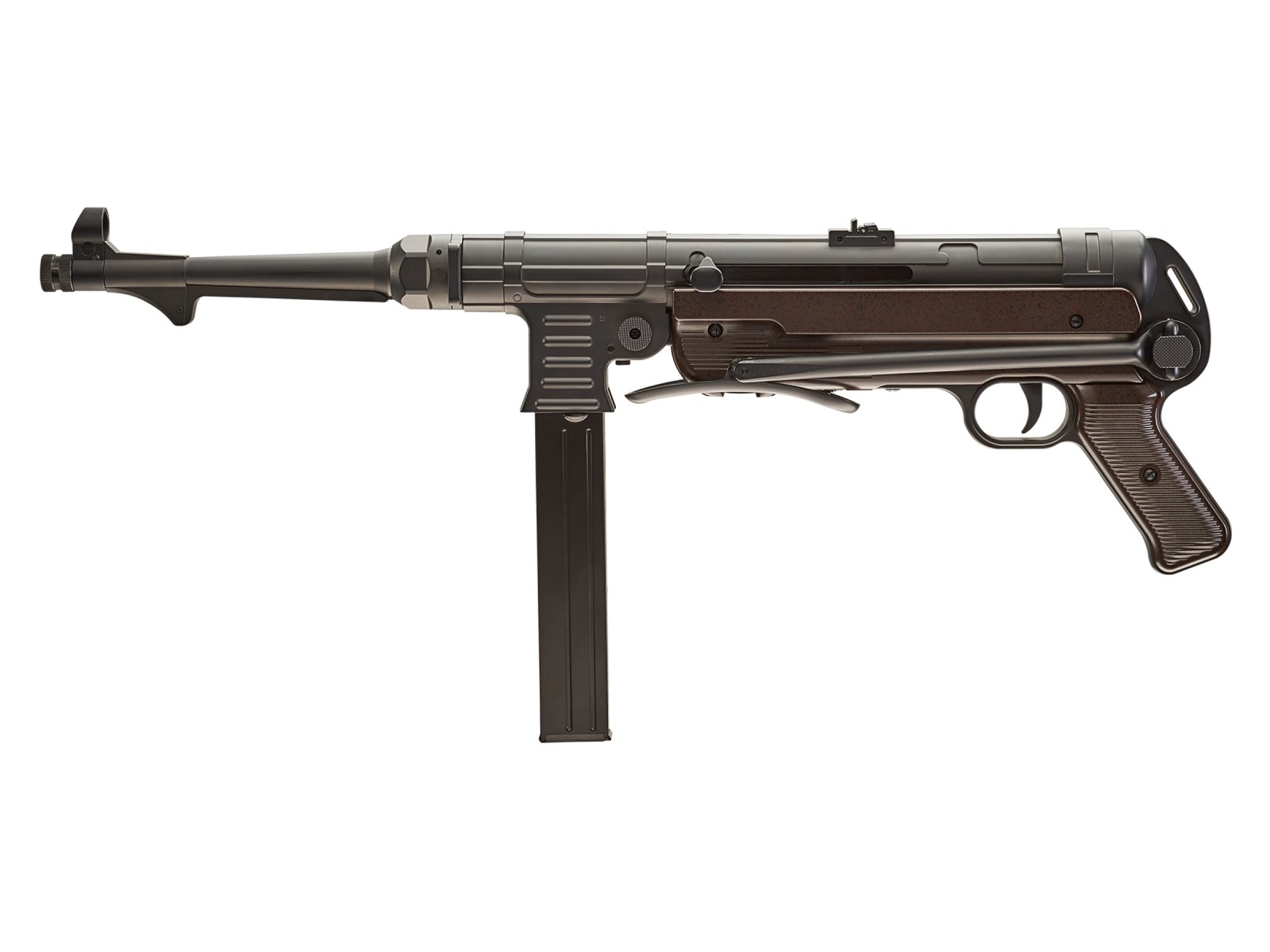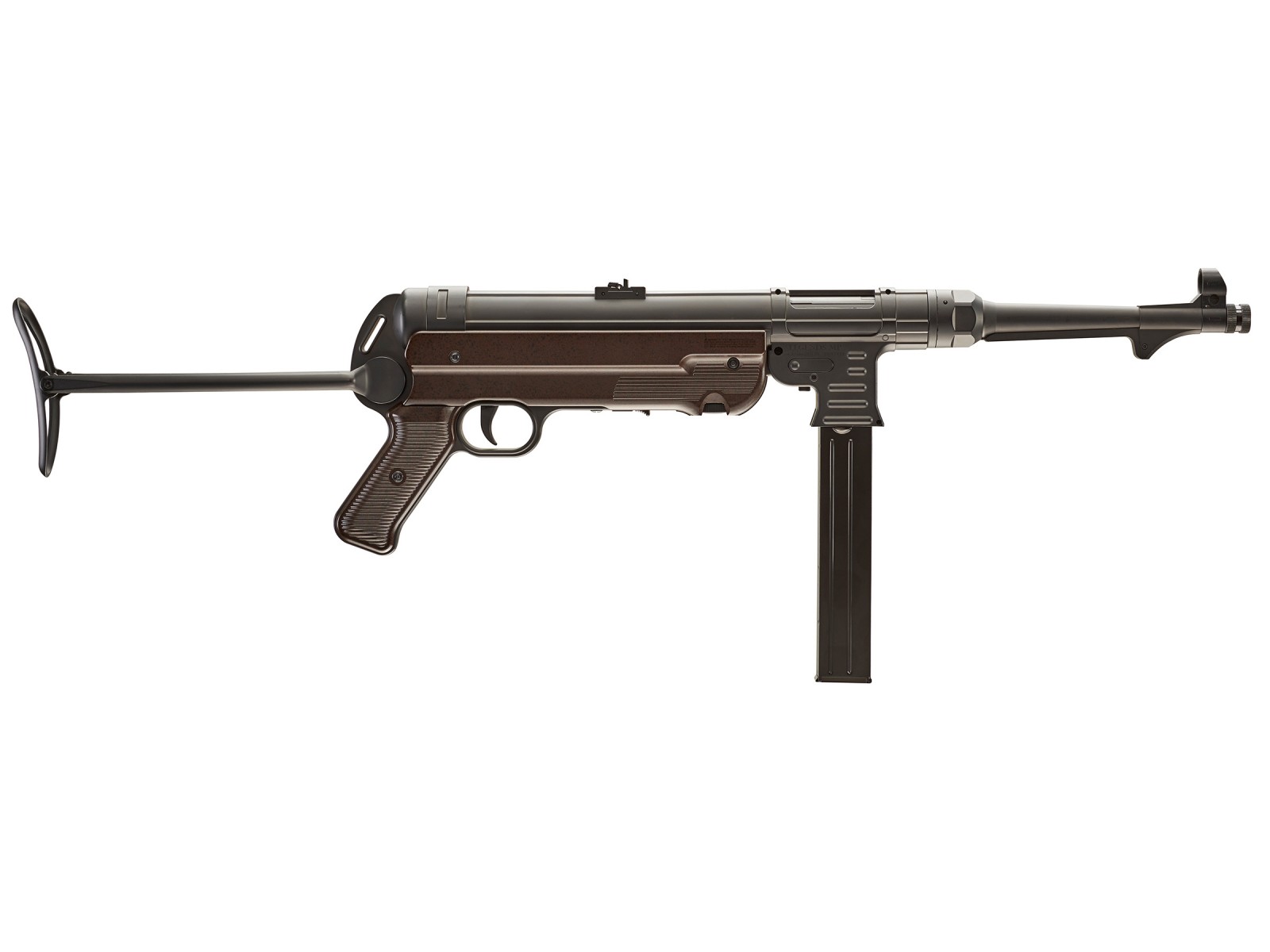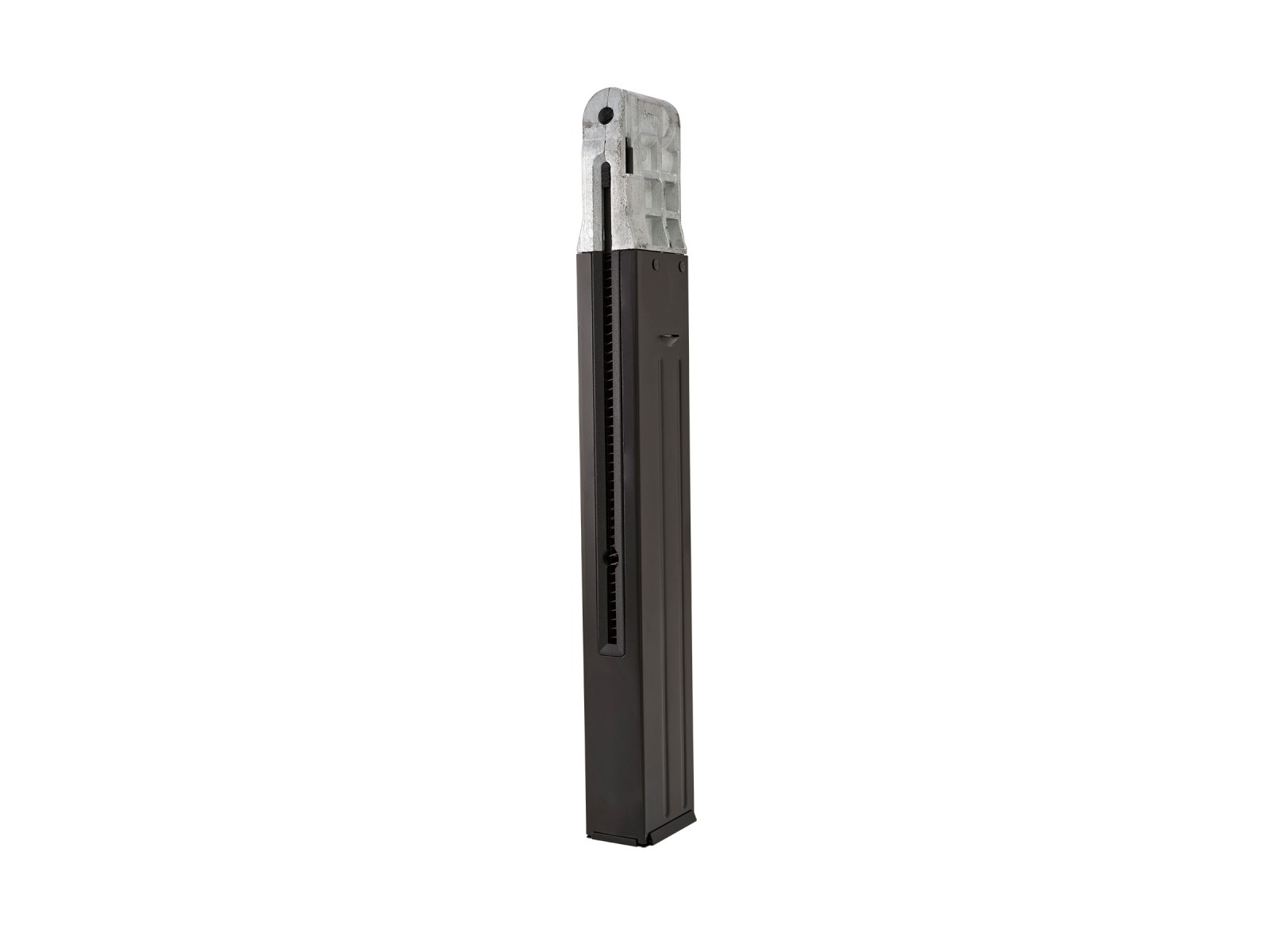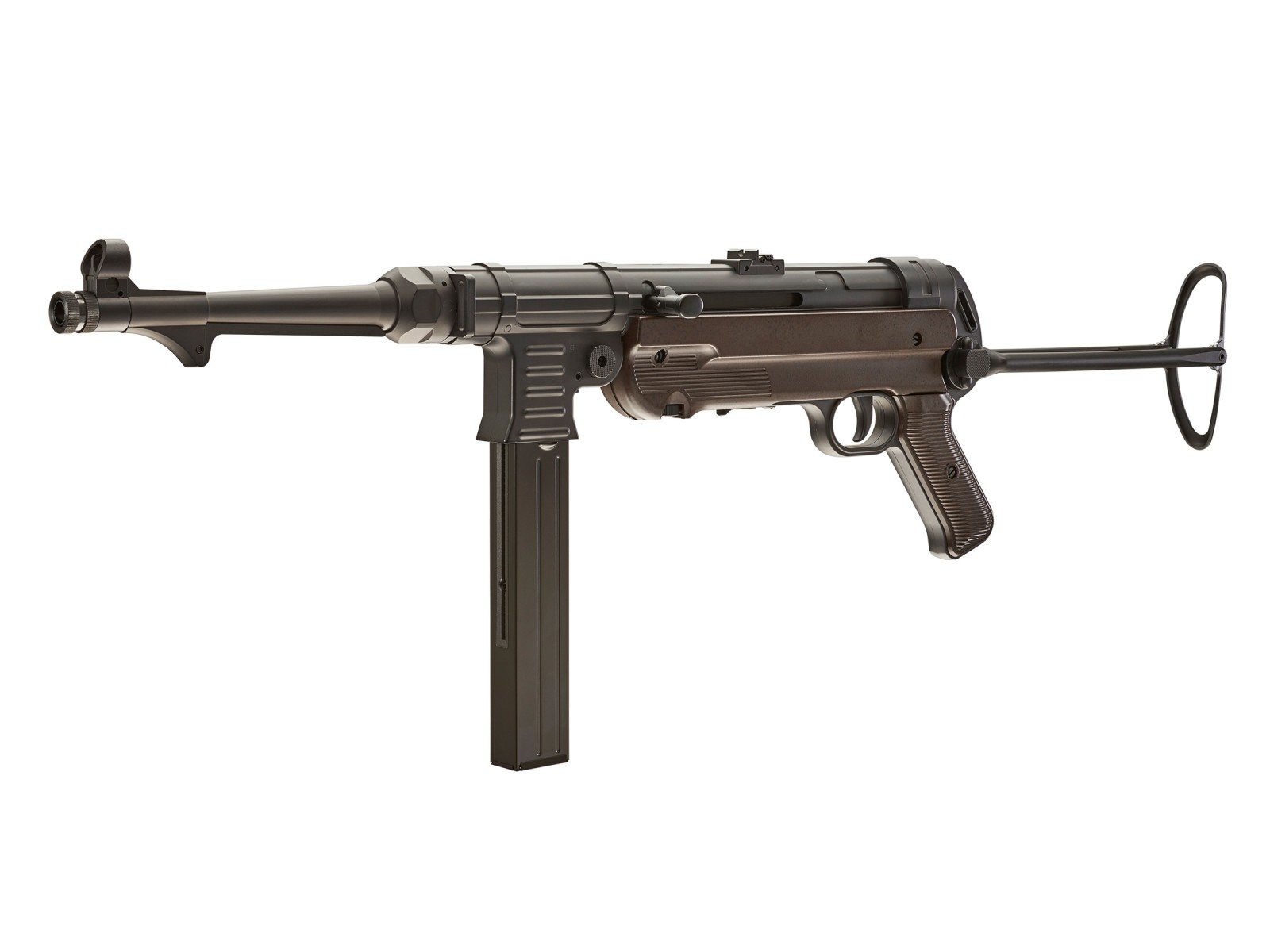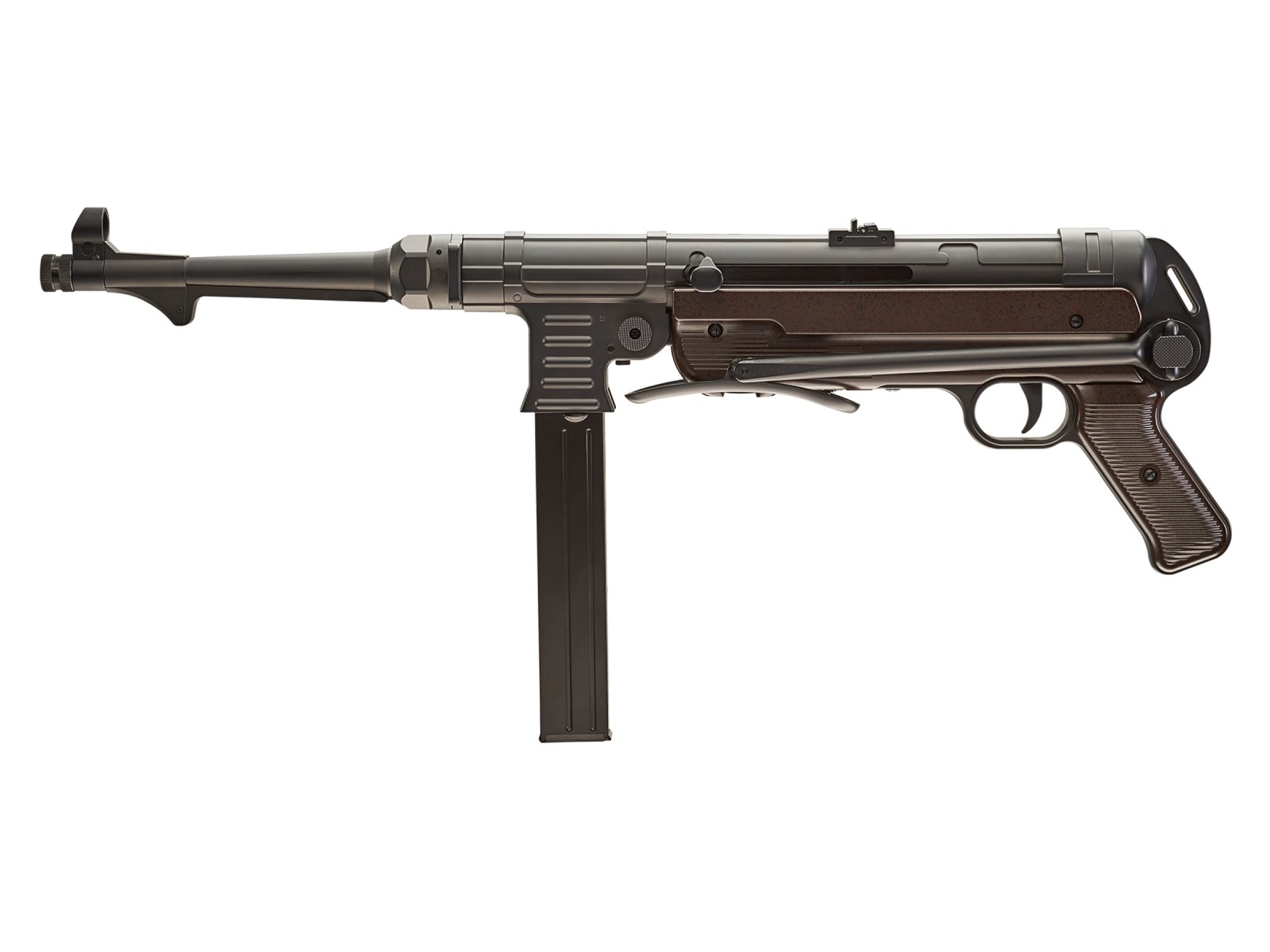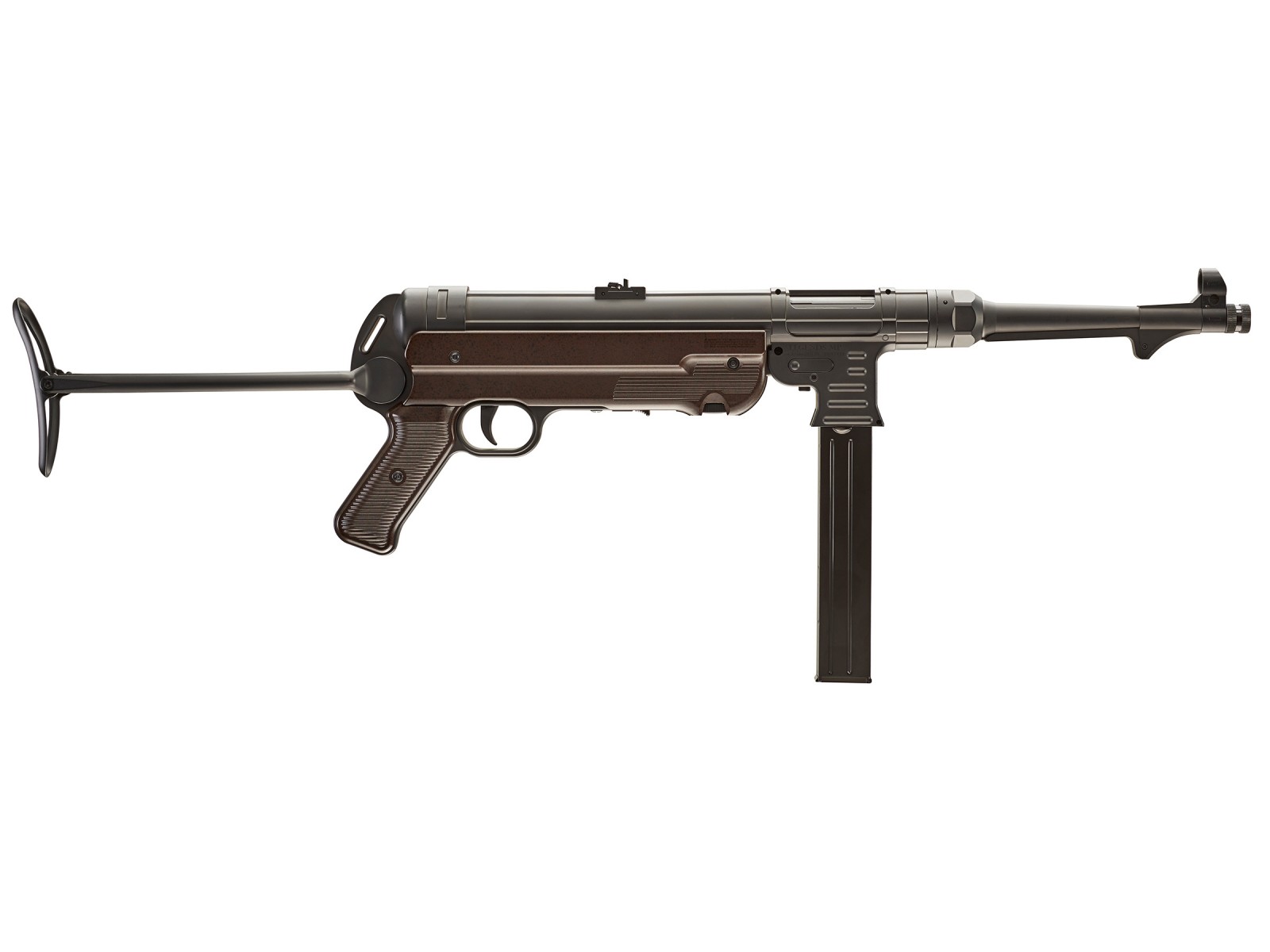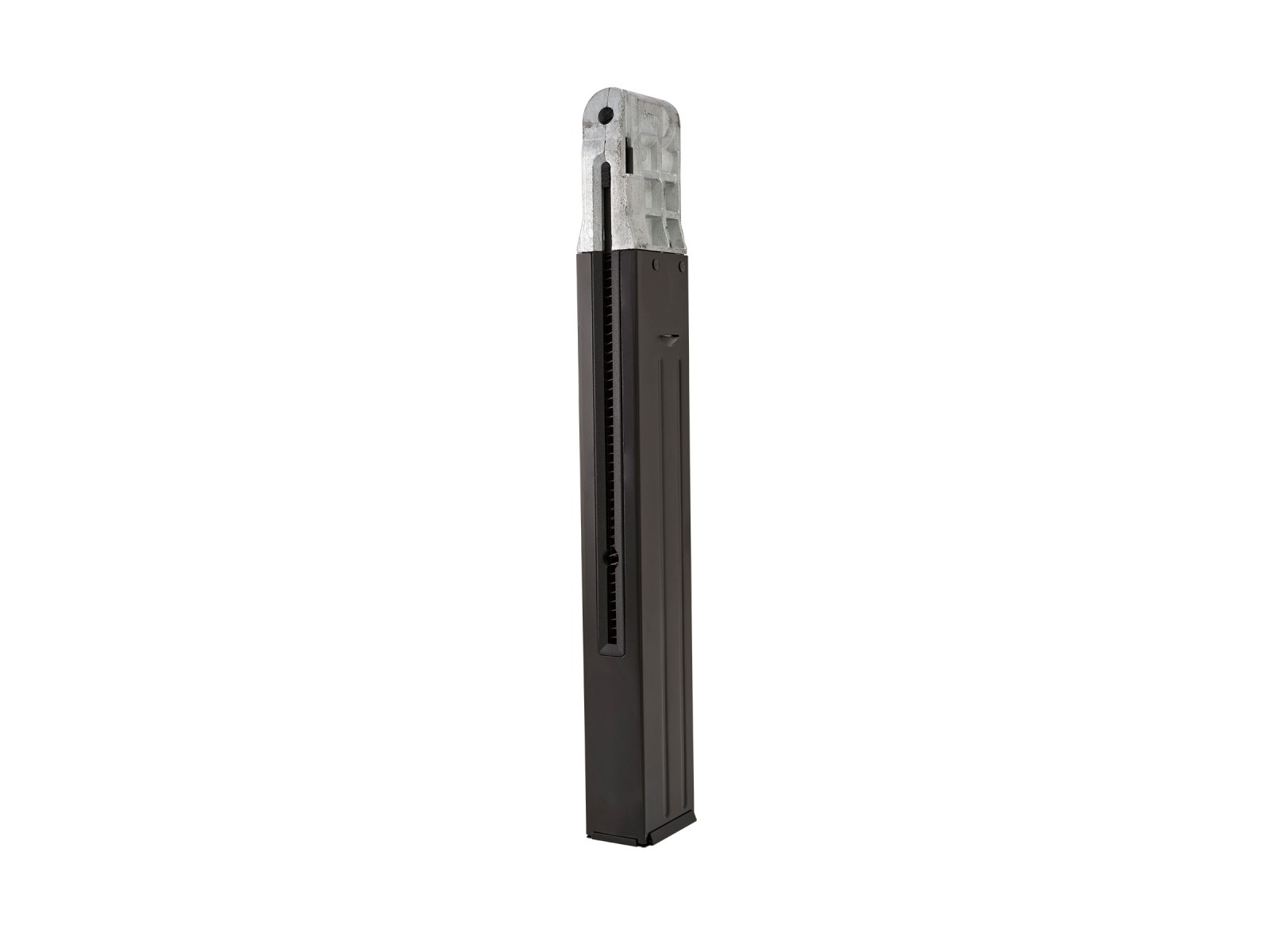 NO SHIPPING, STORE COLLECTION ONLY! STRICTLY OVER 18 ONLY!
IMPORTANT NOTICE! IGNORANCE IS NOT AN EXCUSE!
In UK, you can only shoot Full-Auto BB guns with Frangible BBS!
Shoting Steel BBs from FULL-AUTO BB Rifles and Pistols in UK is ILEGAL!
(On same note, steel BBs are perfectly Ok with Semi-auto, single shot..etc )
Stay smart, stay safe, don't break the LAW!
With every Full-Auto BB gun, we include 500 of frangible BBs.
For years the Legends series by Umarex has brought historic firearms to life as airgun replicas for shooting enthusiasts.
Now Umarex has created their very own German MP40 submachine gun replica. This .177 caliber BB rifle promises hours of fun with a 52 round magazine and full auto capability! Powered by two 12 gram CO2 cartridges, simply select full or semi-automatic firing, and mow down tin cans like never before.
The "real steel" MP40 was first developed in 1940 for German paratroopers and later became the standard submachine gun for the Wehrmacht infantry. The Legends MP40 is a faithful replica that will transport you back in time the minute you pick it up. The realism is highlighted by the full metal body and folding shoulder stock. The hooded front sight and adjustable rear sight stay true to the original design and keep your eyes on the prize.
For fans of WWII military arms, this legendary gun can finally be yours!
Please Note: Do not use with Smart Shot BBs as it will cause the airgun to jam. For best results, do not fill more than 40-45 BBs at a time. Overfilling can cause jams.
In the manual, it is stated that you will hear a "pop" noise (CO2 release) when dry firing the gun with just CO2 in the magazine. This is not the case, the magazine must be loaded with both CO2 and BBs for the gun to fire properly.
Umarex Legends MP40 Submachine Gun


Distinctive German replica


Two firing modes: Full-Auto and Semi-Auto


Uses (2) 12-gram CO2 cartridges


Blowback


52rd BB magazine (.177 caliber)


Full metal with polymer grip


Fixed front sight


Adjustable rear sight for elevation


Folding stock


Manual safety


Please Note: While the original Umarex Legends MP40 featured a 60rd magazine, this capacity has been reduced to 52 rounds in new models.