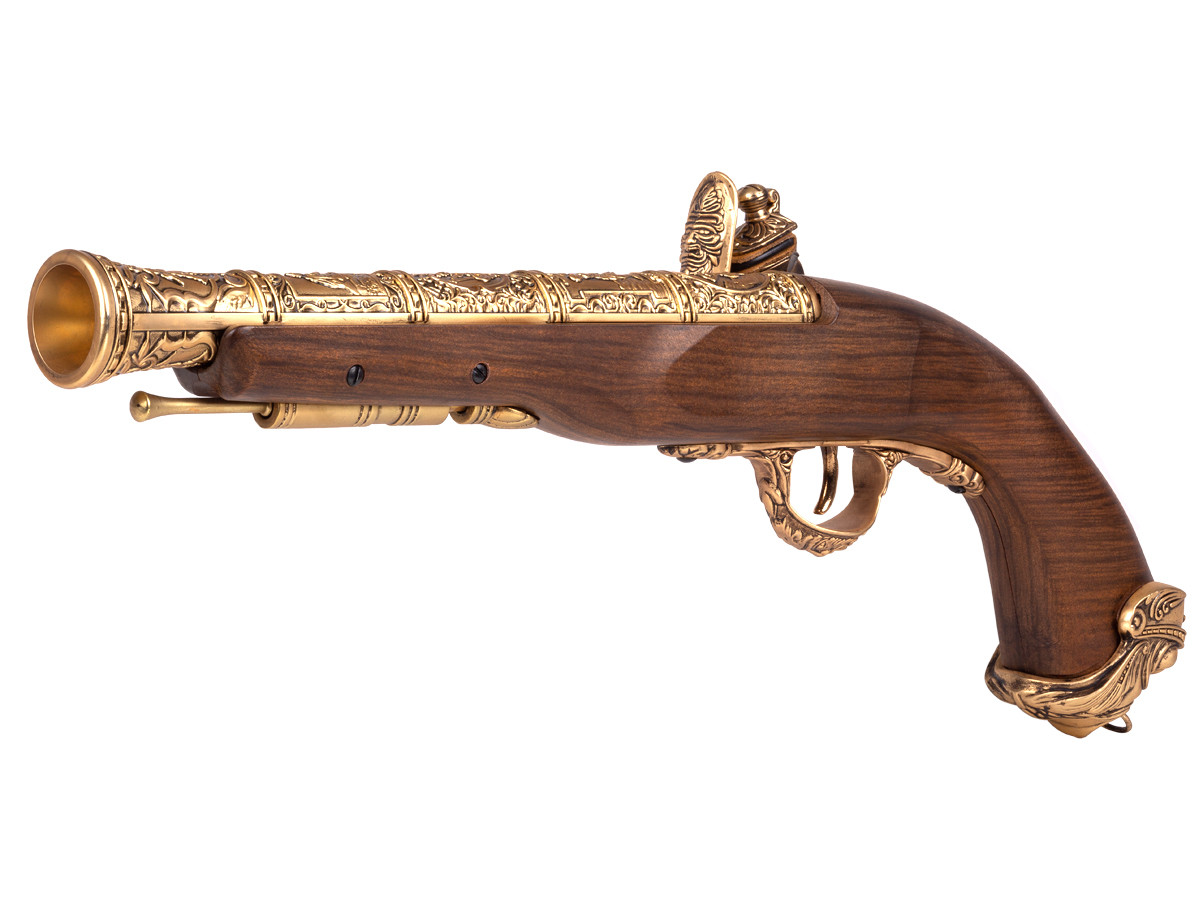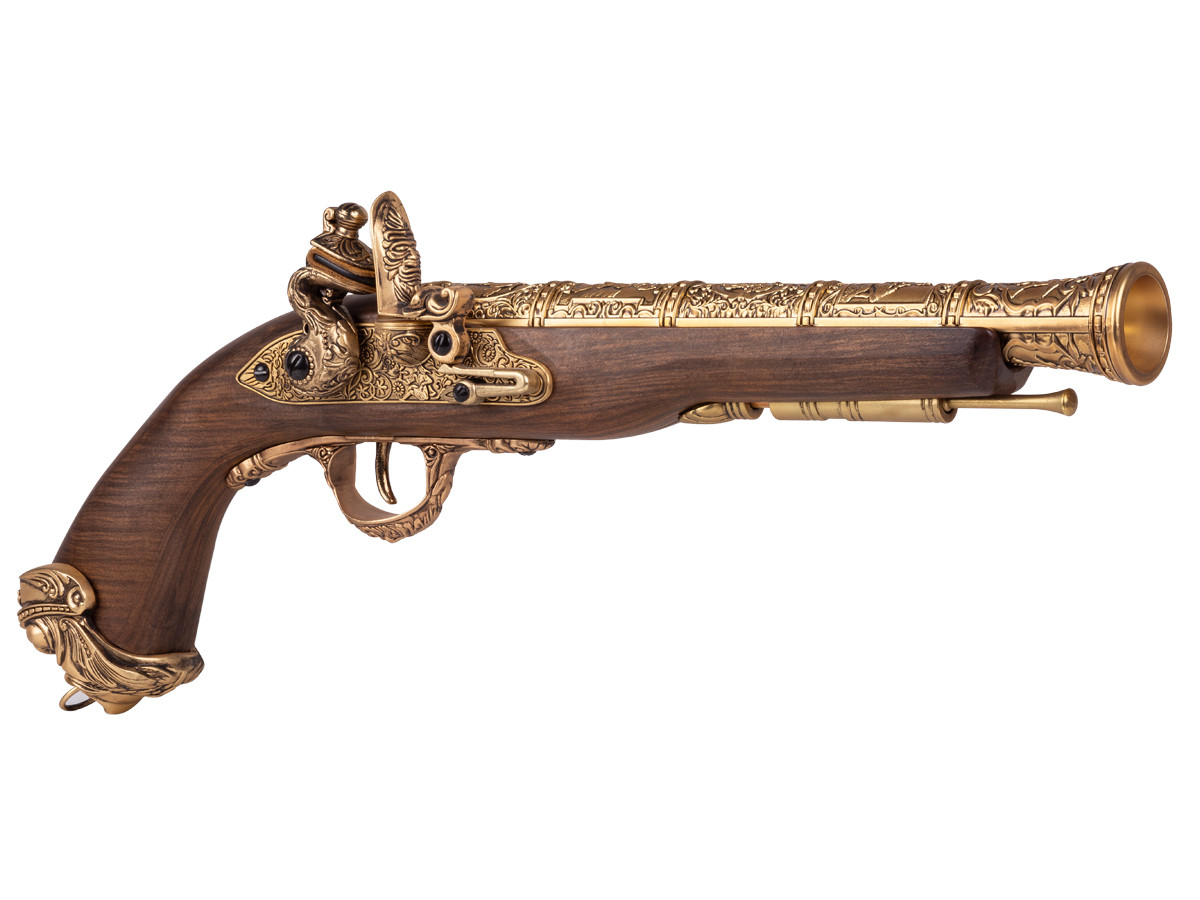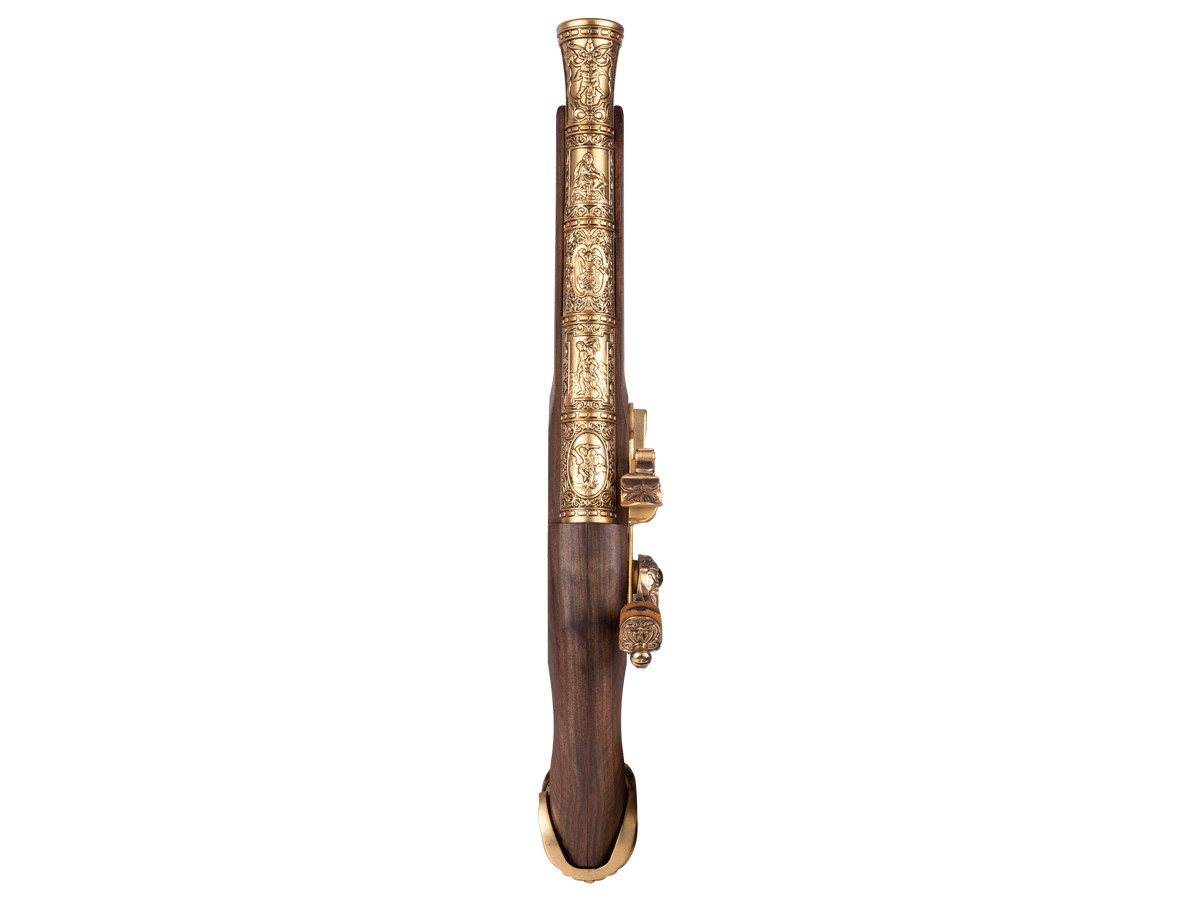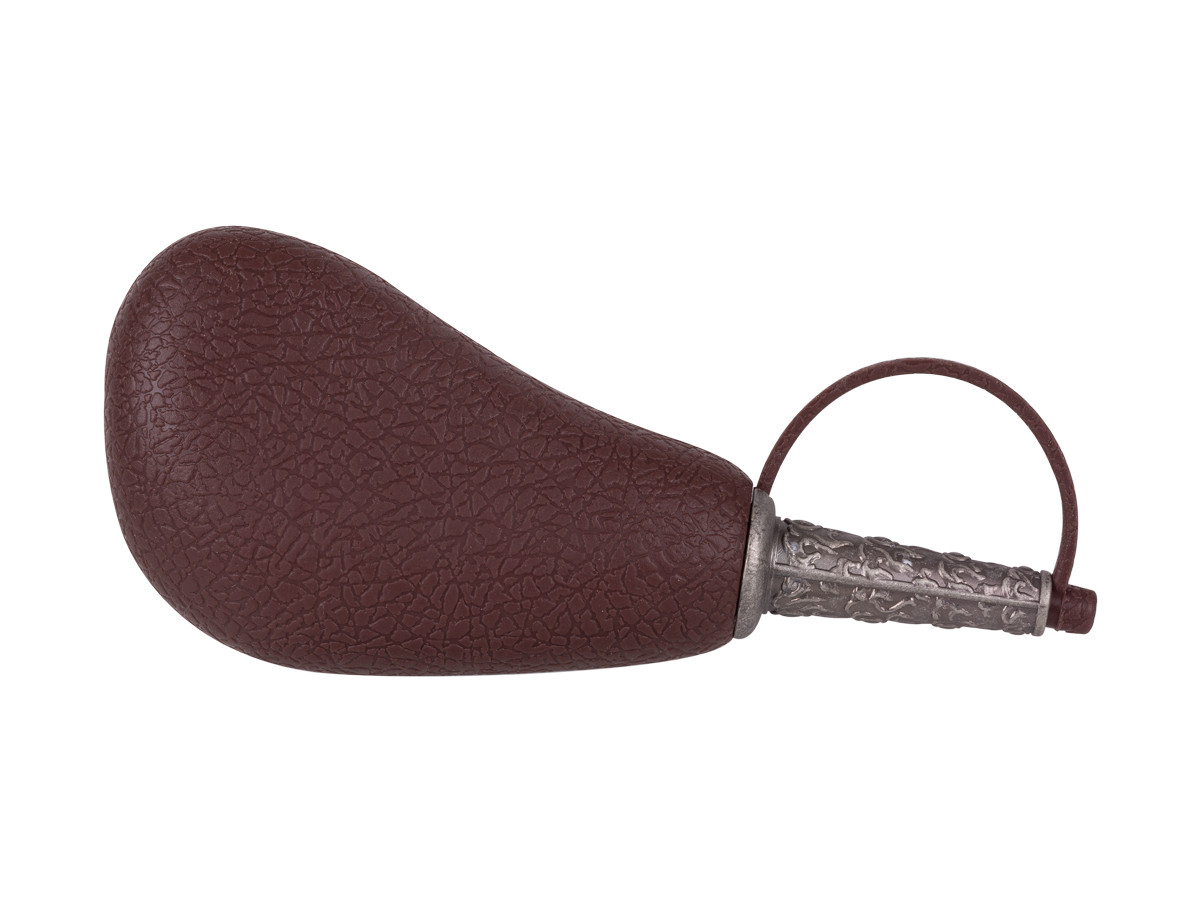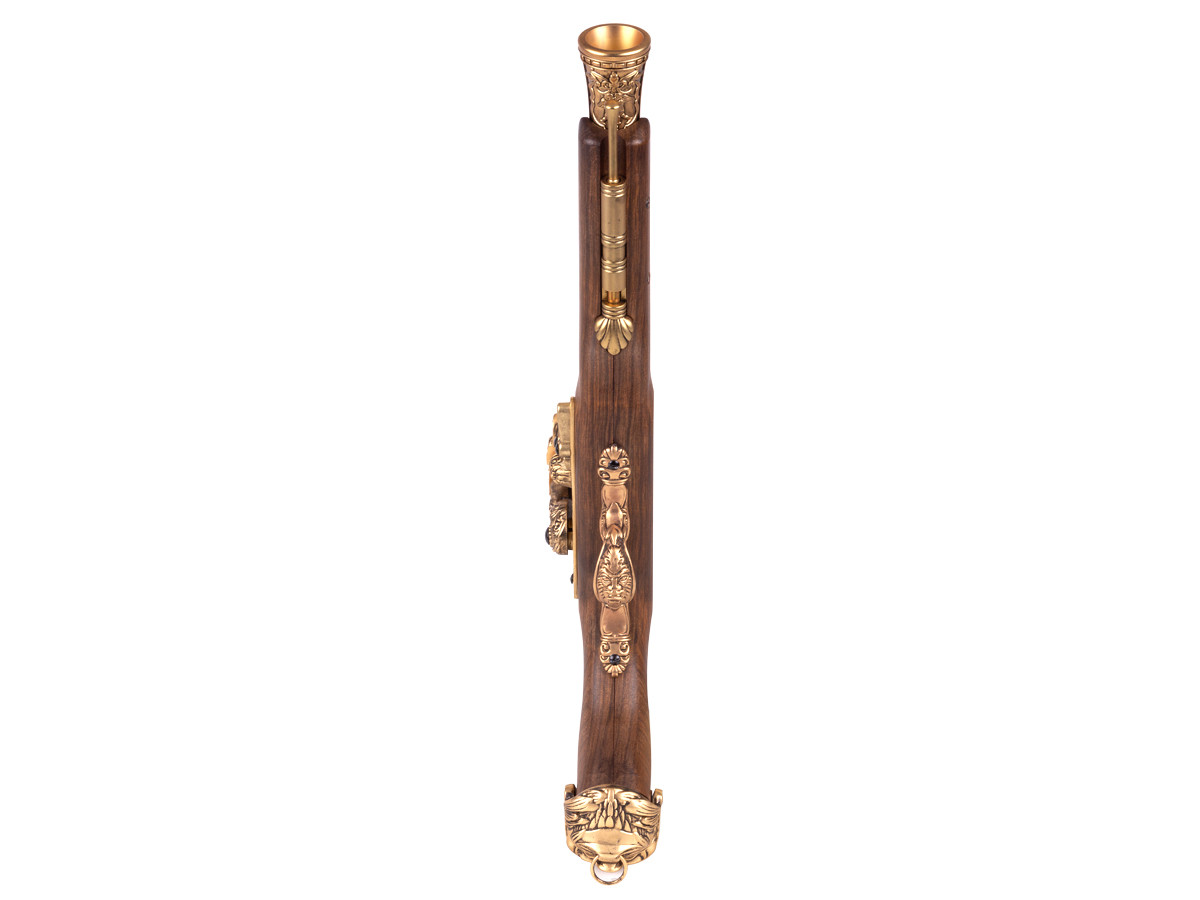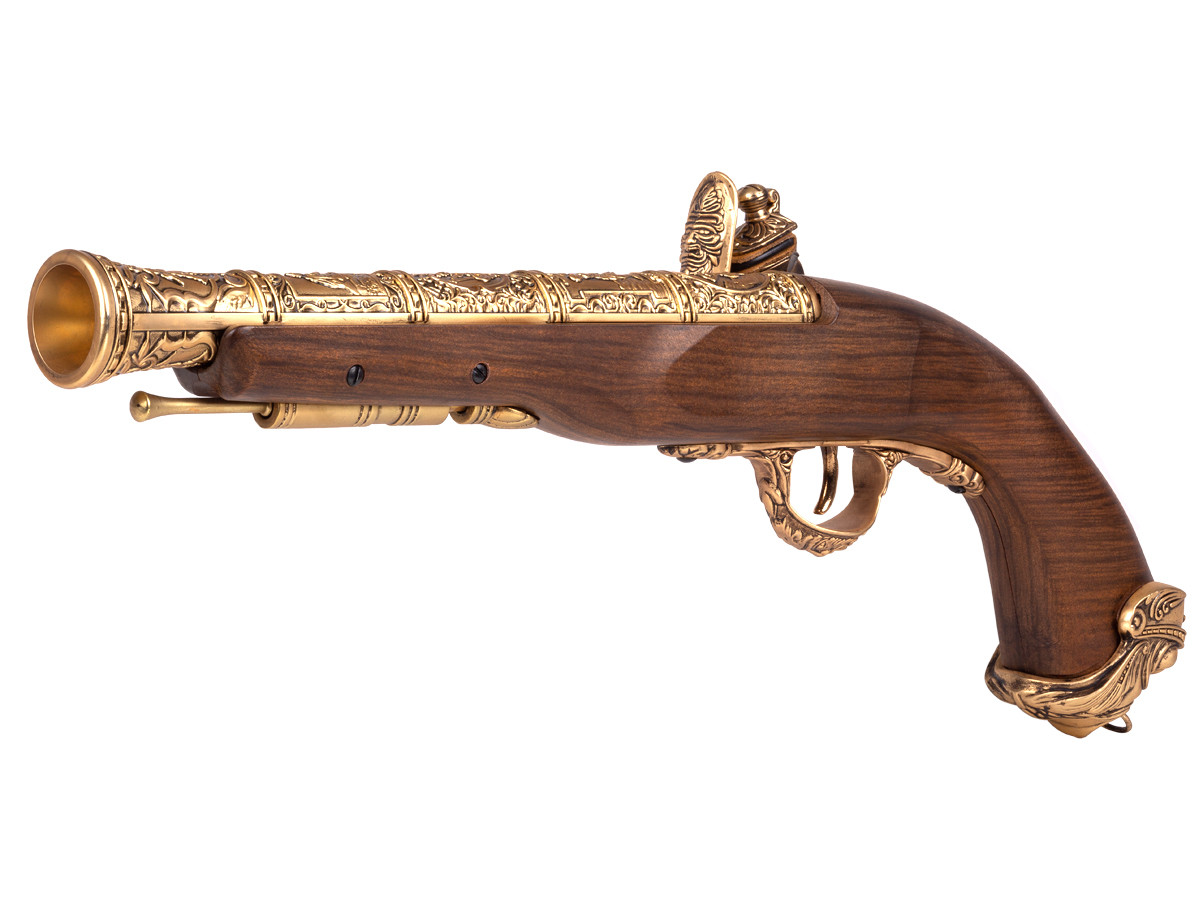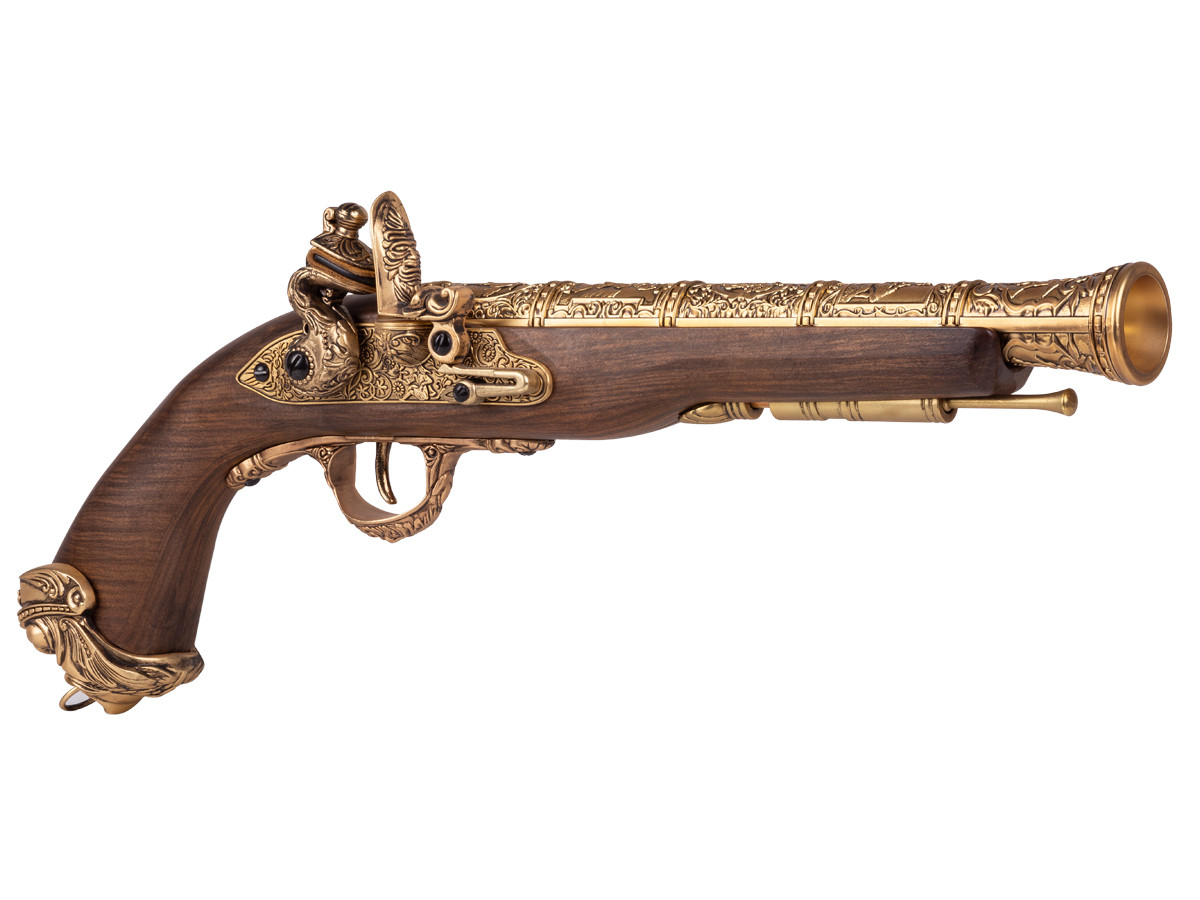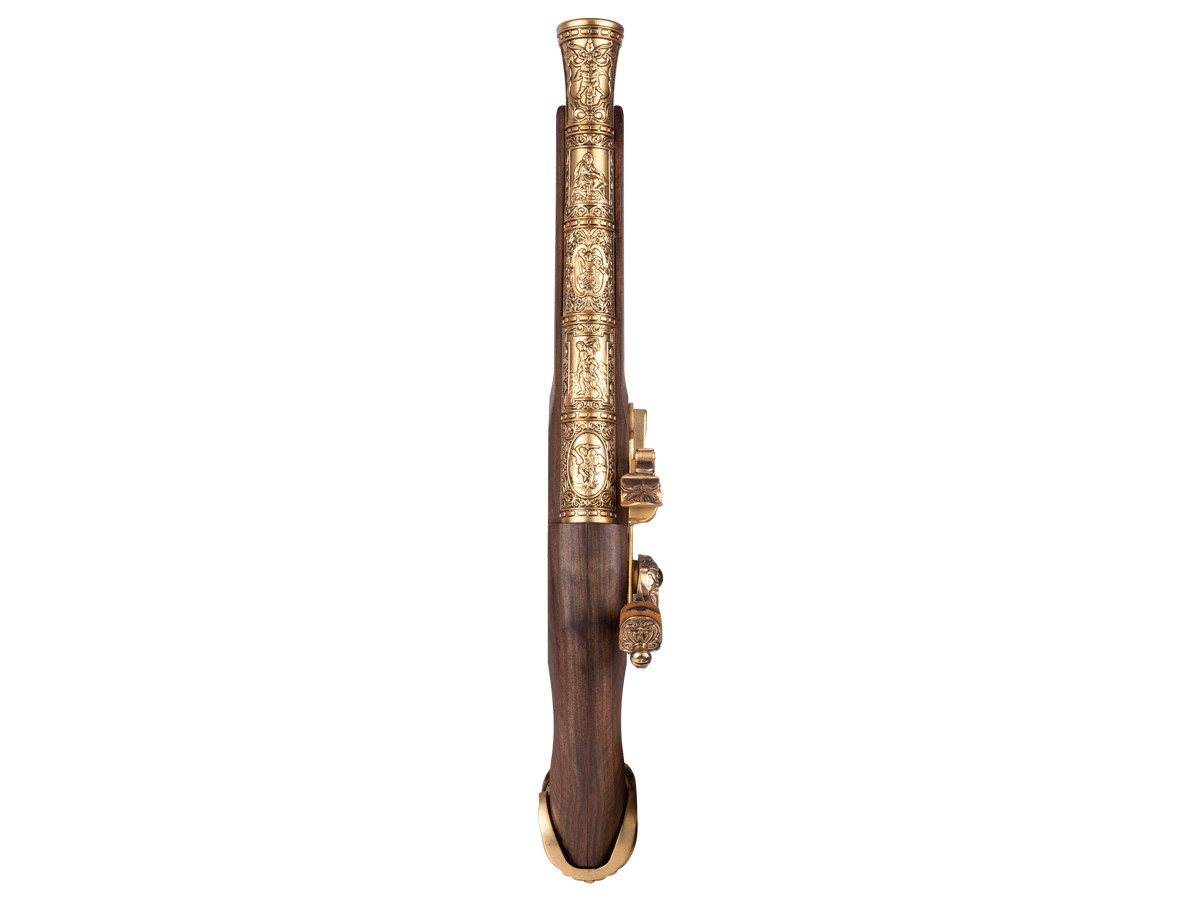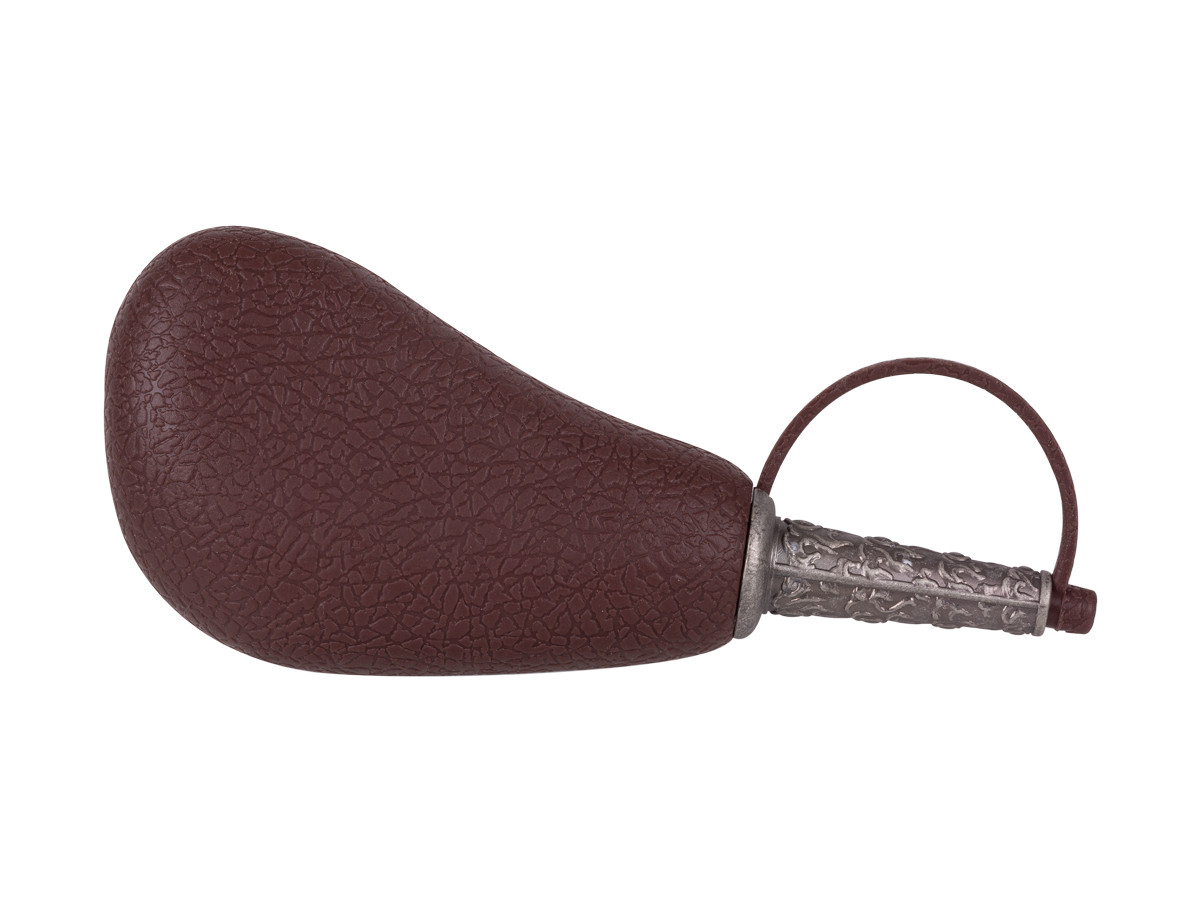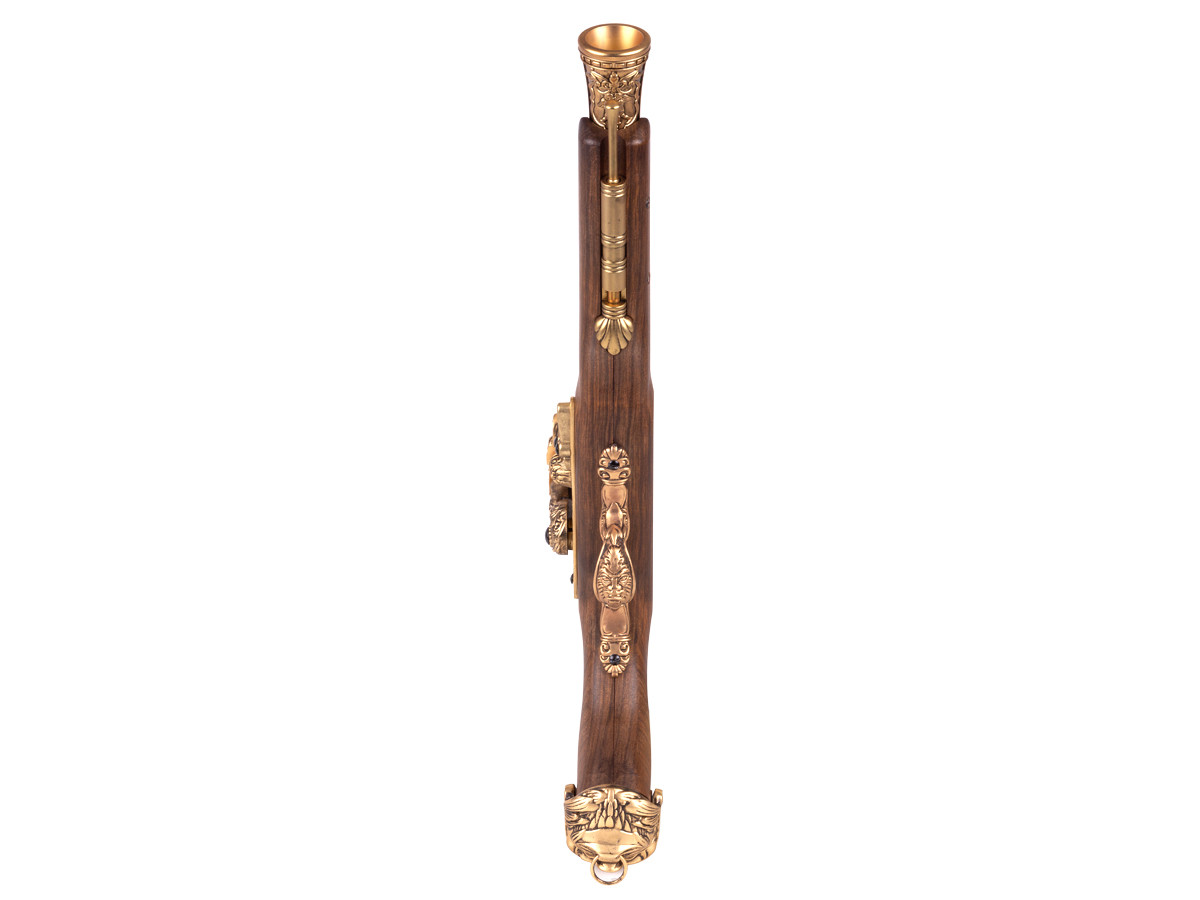 The 18th Century Pirate Flintlock CO2 BB Pistol uses stunning realism and intricate details to deliver an experience as close to that of an actual antique firearm as possible without needing gunpowder or flint. It is capable of velocities up to 415 FPS and will keep anyone entertained for a day full of fun plinking or target shooting.
The first thing most people will notice when looking at this air pistol is that it seems to operate almost the same way as a genuine flintlock pistol would. The hammer looks like it might hold a piece of sharpened flint in the jaws, and the frizzen seems to be held closed by the frizzen spring, with the firing motion exposing the flash pan. Although all of the pieces move in the correct manner, it shoots BBs using a single 12-gram CO2 cartridge found under the metal pirate's head butt cap, so those parts offer a realistic simulation but are not honestly operational.
A true pirate pistol would load through the muzzle and fire either single-shot style or using lead shot, but this airgun features a magazine tube with a 30-round capacity and shoots one BB at a time. To load the air pistol, simply fill the "powder flask" with BBs, remove the loading rod that looks like it would be a ramrod, pour the BBs from the BB holder bag into the magazine tube, and replace the loading rod.
To get an air pistol reminiscent of the times when daring brigands ruled the high seas, buy the 18th Century Pirate Flintlock CO2 BB Pistol today from Pyramyd Air.
18th Century Pirate Flintlock CO2 BB Pistol


Uses .177 caliber BBs


30-round capacity


Detailed wood-grain polymer body


Decorative embossed metal parts


Hammer and frizzen move like an authentic flintlock mechanism


Pirate's head butt cap with moveable nose ring


Max. velocity: 415 FPS


Includes imitation leather BB holder that resembles a powder flask


Includes instruction manual modeled after rolled parchment


Powered by one 12-gram CO2 cartridge