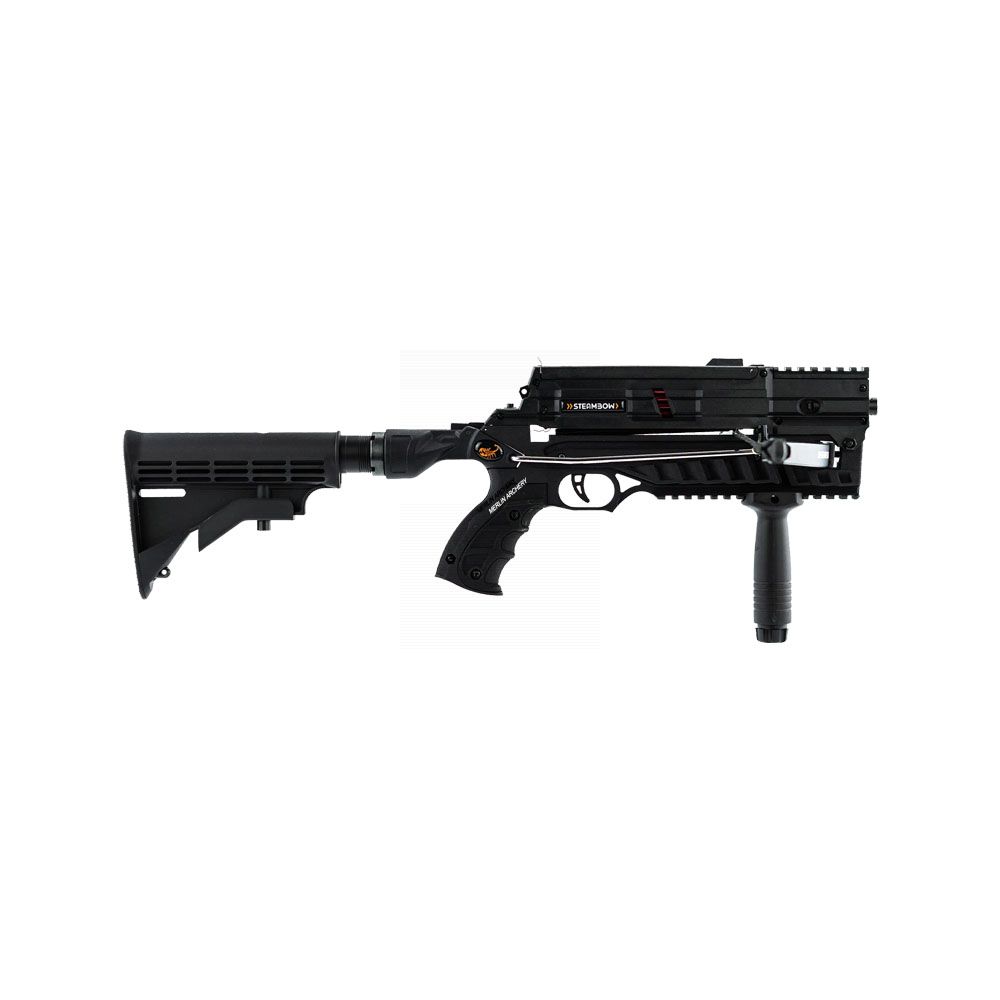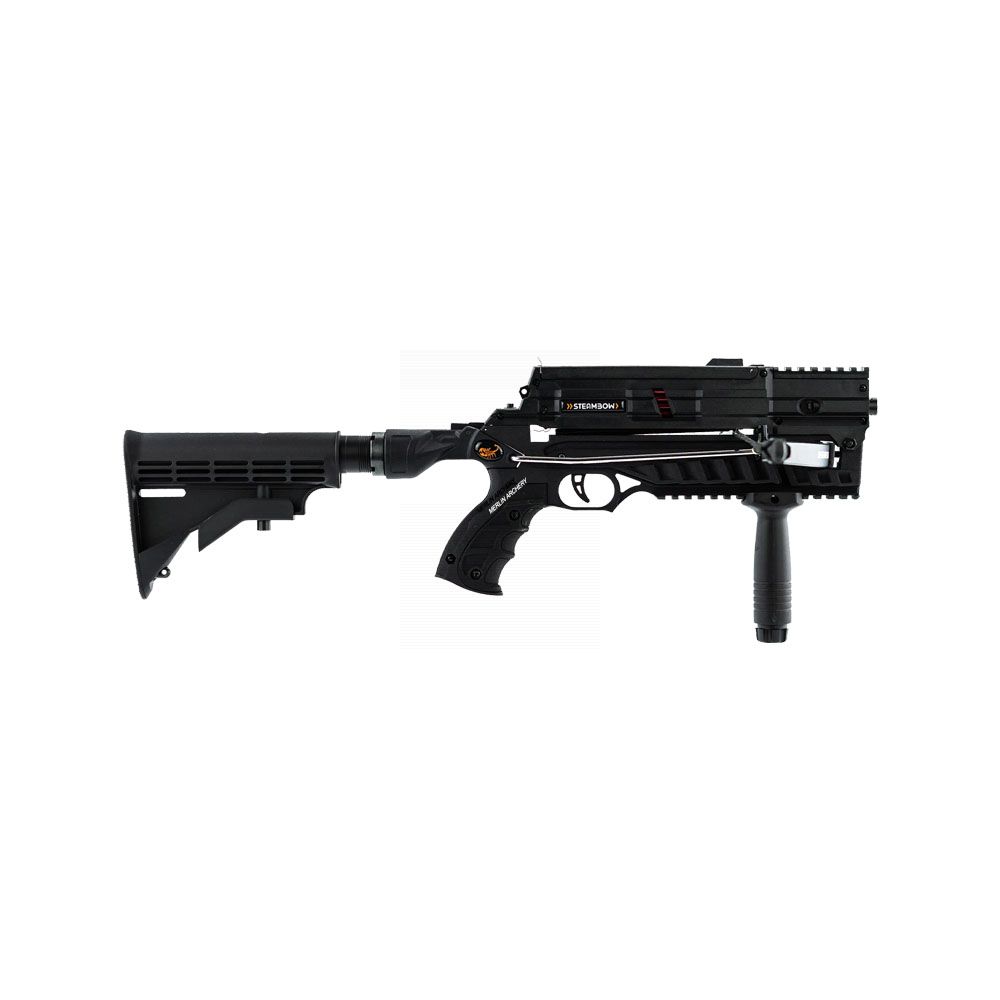 CUSTOM STEAMBOW STINGER II TACTICAL CROSSBOW#
Each Custom Stinger II is hand built using only genuine Steambow accessories.
SEE BELLOW FOR WHATS INCLUDED IN STANDARD PACKAGE, IF YOU REQUIRE ANY OTHER ACCESSORY ( mounted torch, mounted laser, custom colour body kit, knife, backpack, extra bolts, ..etc) , PLEASE LET US KNOW, WE STOCK THE FULL RANGE , AND WILL GLADLY ADDED/ INSTALL IT , FOR ADDITIONAL COST.
JUST DROP AS LINE AT : SALES@SILVERARCHERY.CO.UK
Standard package includes:


1 Steambow AR-6 Stinger II Tactical with quick-detach limb system


1 AR-6 Stinger II Limb TACTICAL – Please choose from drop down menu


1 Vertical forend grip


1 FOLDABLE and Adjustable buttstock with a commercial spec AR-15 buffer tube


1 AR-6 Stinger II – Tuning trigger, black or red


1 magazine thumb screw


1 integrated Laser


6 Heavy match target bolts


1 Quiver and speed loader


1 Strings


1 Stringing aid


1 Assembly material


1 Manual


Ultra-light, highly maneuverable, an extremely high rate of fire, and more than enough power for all relevant applications – this may just make our new AR-6 Stinger II the best tactical crossbow in the world.
Our new speed loaders cut reload times to seconds and our wide range of accessories lets you customize the crossbow to your needs: a red dot sight for farther distances, a laser and light for use in the dark, limbs with different draw weights, and specialized bolts for different applications.
Thanks to the AR-15 buttstock, the AR-6 Stinger II is considerably more ergonomic and easier to cock, and the integrated fiber optic front sight provides for extremely quick aiming.