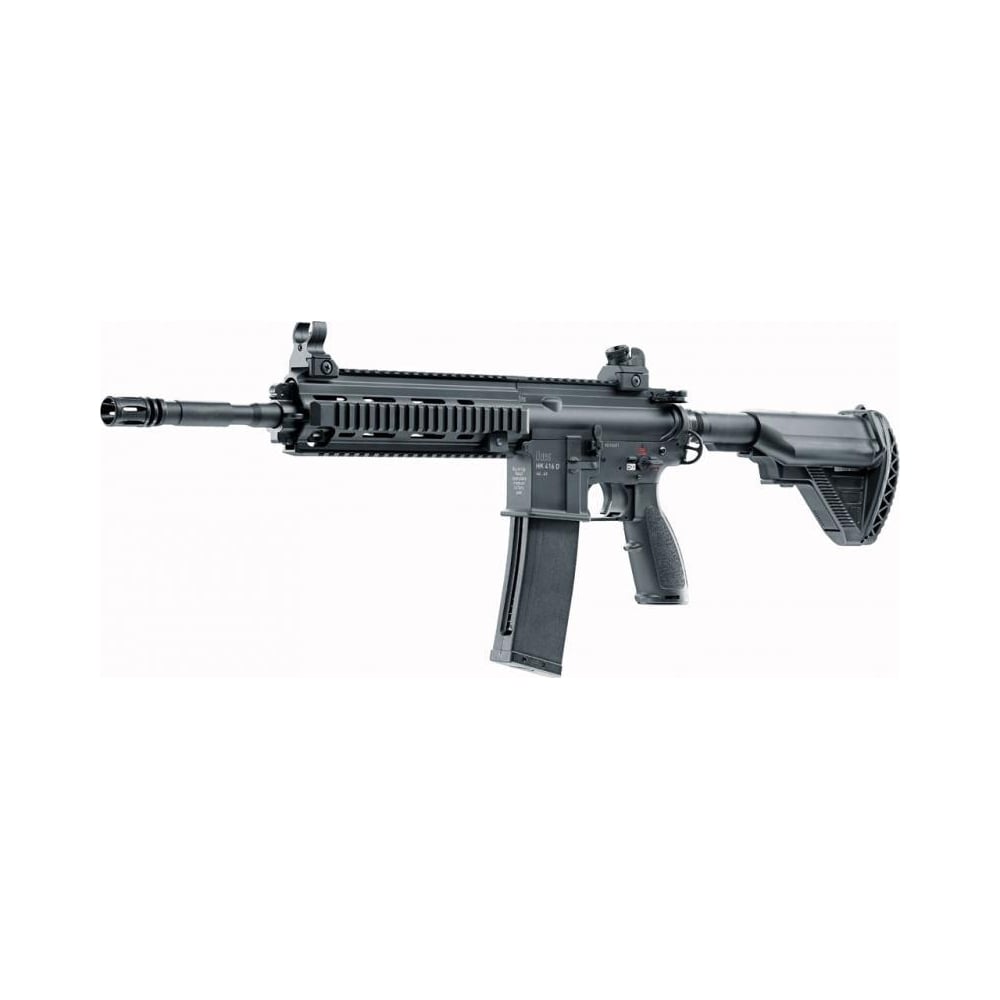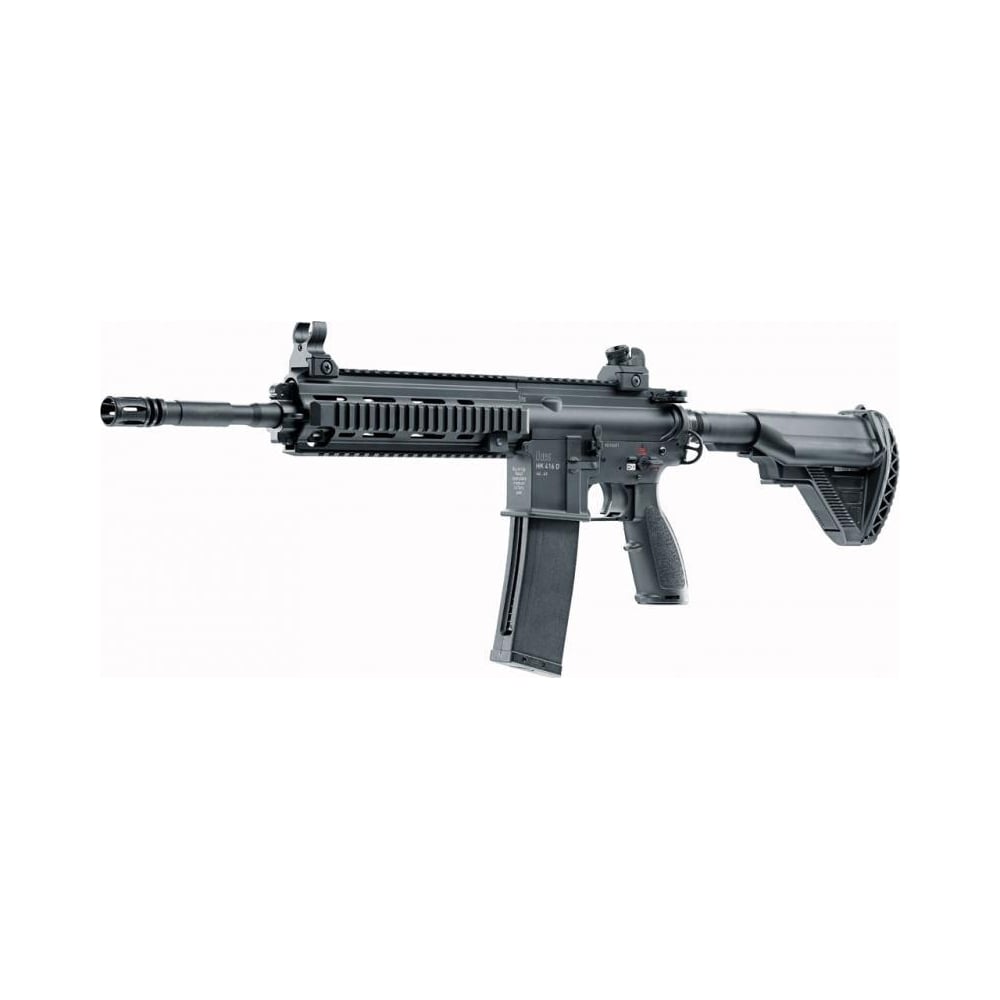 IN STOCK, READY FOR COLLECTION OR SAME/NEXT DAY DISPATCH!
COMES WITH ORIGINAL HARD CASE!
OVER 21 ONLY!
IF YOU ARE NOT ON Electoral Roll - YOU WILL HAVE TO SEND US PROOF OF AGE- (COPY OF ID - TO : sales@silverarchery.co.uk- FOR EXAMPLE, DRIVING LICENSE, PASSPORT..ETC
The Umarex HK 416 is and easy to use .43 Cal Mag-fed Paintball Gun, which is powered by co2 housed in a 14 round removable magazine. You can carry as many of the HK416 magazines as you need, and they hold 14 x .43 paintballs, rubber rounds or powder balls. This T4E Mag-fed Rifle is all metal and Umarex have taken the legendary Heckler & Koch 416 and developed a stunning replica with all the features of the real deal that allow you to add scopes, lasers and Magpul accessories.
The HK416 is the latest addition to the T4E line (Training for Engagement) , it's fully licensed by Heckler & Koch and this fully metal Paintball HK416 model takes 14 .43 calibre rounds in its magazine, it has a trigger selector switch which allows you to switch between safety, semi-auto and full auto fire (full auto function is disabled for UK customers) !
Umarex have developed one of the best-looking mag-fed paintball markers on the market and now the HK416 can be deployed to your local paintball field for an intense game of magfed or used for target shooting and is ideal for force-on-force training.
HK416 MAG-FED PAINTBALL RIFLE SPECS:
The HK416 stock is adjustable in length, and the open sight gives you a clear view of the target.
Calibre: 43 Powder balls/ Rubber ball
Magazine Capacity: 14 shot(s)
Energy: up to 7.5 joule
System: CO2
Overall length: 805 – 880 mm
Weight: 3.2 KG
Trigger: Single-Action