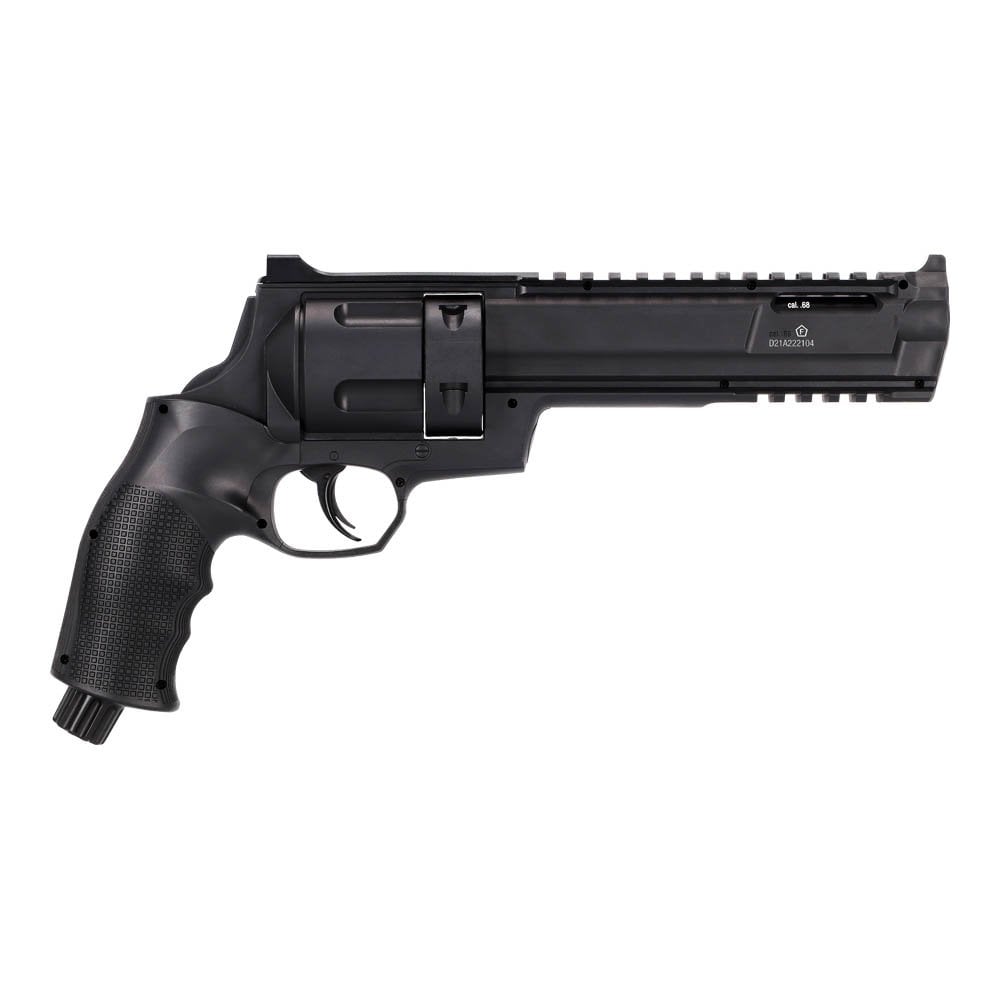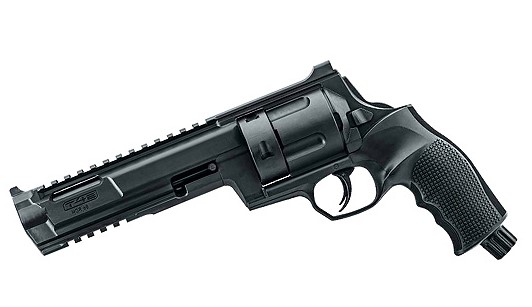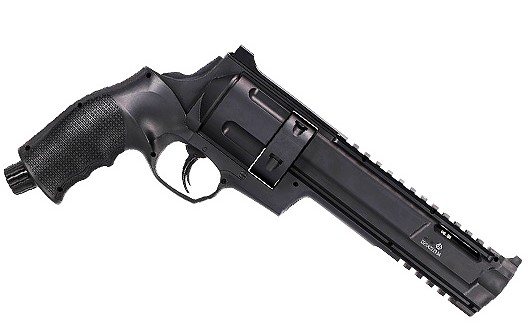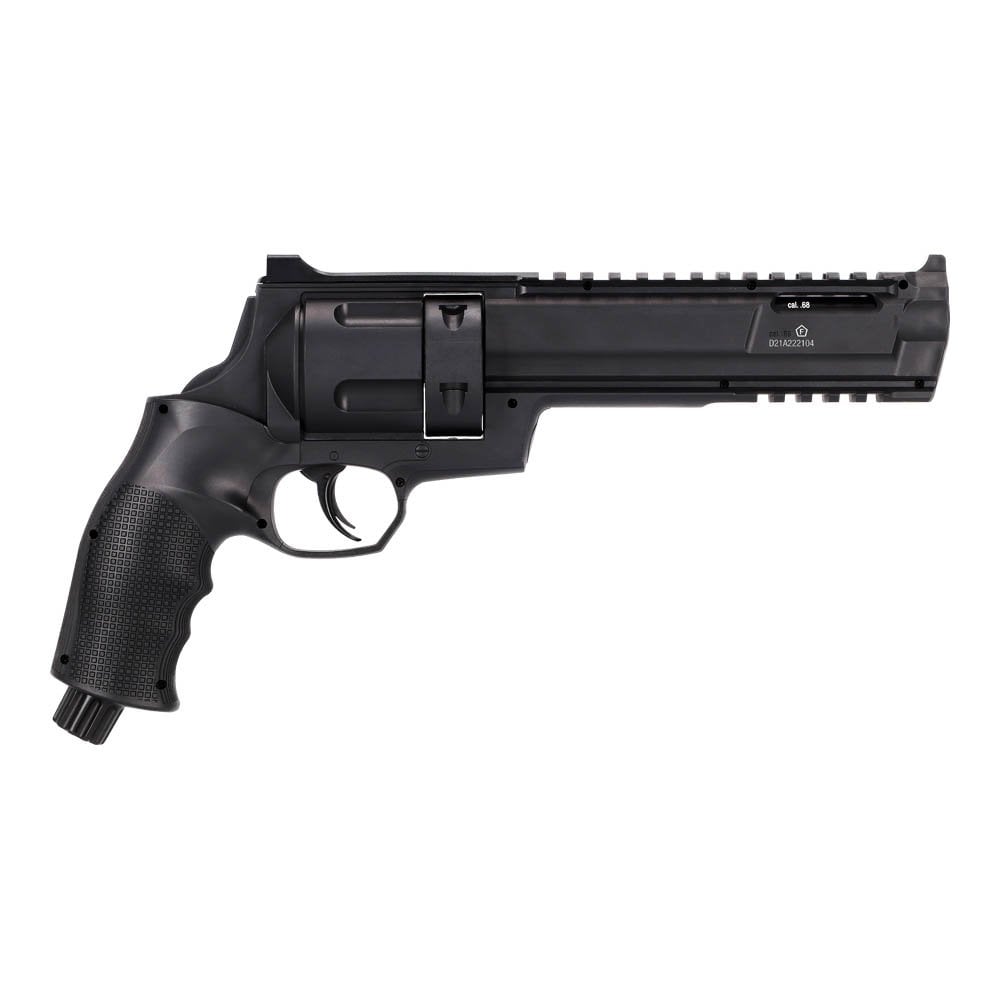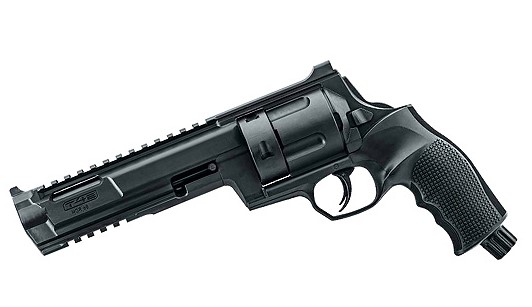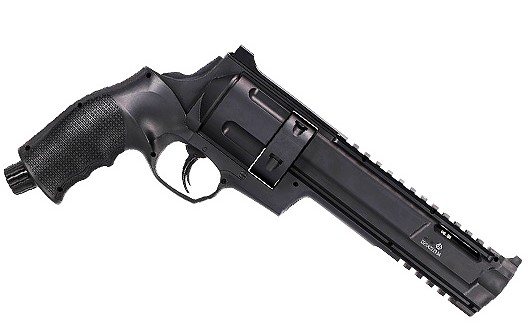 The T4E HDR 68 paintball marker is an easy to use .68 caliber revolver made with tough, durable polymer and aircraft grade aluminium. Umarexs HDR 68 is powered by one 12g CO2 cartridge and is easy and economical to use. Its 5 round Rotary Magazine can use paintballs, rubber balls, powder balls and First Strike Rounds.
The CO2 piercing system uses a quick-start system and is located in the paintball gun's grip, a light blow at the bottom suffices to pierce it, to see whether the CO2 cartridge has been pierced and the HDR68 is ready to fire you can simply check the optical and tactile pressure indicator placed in the back of the marker. and the optical and tactile pressure indicator will show that you're ready to fire. n.
This Umarex paintball revolver marker is predominantly high-quality polymer but it still offers a very sturdy weight and a textured grip making it easy to use in paintball whether you are a beginner just starting your training or a seasoned paintball marksman ready to win.
HDR 68 PAINTBALL GUN SPECS:
To maximise the range and accuracy, the HDR68 is built with a 6.7 inches (170mm) barrel for outstanding performance.
Here are the technical components that you can expect from the Umarex HDR68 Paintball Gun:


Constructed from polymer and strengthened with metal pieces on the inside of the marker


Fit for .68 calibre rounds


1 Rotary magazine able to hold 5 .68 rounds


Quick puncture or Bump to Engage CO2 chamber


Double Action Trigger


Energy 7.5 joules


Picatinny rails for accessories


Length: 13inches (331mm)


Weight: 1.7lbs (773g)


Range: +/- 80ft


Velocity: +/- 250fps