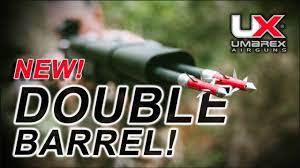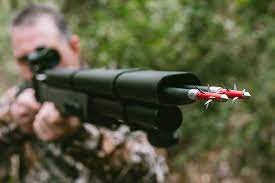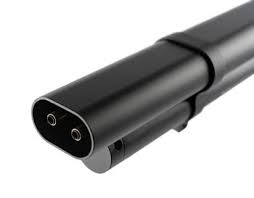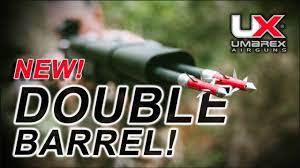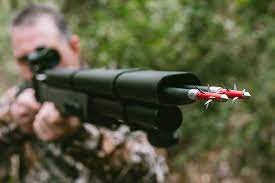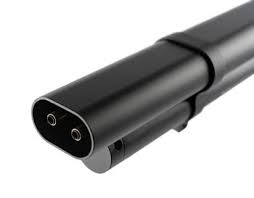 OVER 18 ONLY! IF YOU ARE NOT ON Electoral Roll - YOU WILL HAVE TO SEND US PROOF OF AGE- ( COPY OF ID - TO : sales@silverarchery.co.uk- FOR EXAMPLE, DRIVING LICENSE, PASSPORT..ETC
Celebrate the Year of the Airgun Hunter with the double-barrel power of the NEW Umarex® AirSaber Elite X2 archery airgun! Not only can it launch a full-length, 376 grain arrow downrange at a satisfying 450 fps / 169 fpe, but – with a quick flick of the barrel selector switch – an equally powerful follow-up shot can be delivered with far less movement than other air archery options.
‌
That's two quick, accurate shots with enough brawn to bring down some of the largest, toughest game animals on the planet. How's that for no strings attached?
The double-barrel AirSaber Elite X2's jaw-dropping power and utility is fueled by the unregulated 4,000 psi, 14.6 cu. in. / 240 cc PCP tank, capable of 25 effective shots after a fill-up. A smooth 8 lb. cocking lever and a 3 lb. single-stage trigger make prepping for each round of action an effortless endeavor.
‌
We aren't stopping there. The AirSaber Elite X2 is packed with exclusive Umarex innovations, including the QVR Quick Valve Release, HPS High Pressure Shaft, Straight Flight, Adapta Point, and PCP Release technologies. Includes [1] Axeon 4x32 archery scope and [3] Umarex Straight Flight 376 grain arrows.
Specifications
• Double Barrel Repeater
• Velocity with 376 gr arrow: 450 FPS / 169 ft-lbs
• Power Source: PCP
• Tank Max Fill: 4,000 psi
• Regulated: no
• Capacity: 14.6 cu in / 240 cc
• Up to 25 shots between fills
• Umarex Straight Flight Arrows (376 gr)
• Push-button barrel switching
• Single-stage trigger, 3 lbs
• Lever action cocking
• 42.5-inch Long
• 20-inch air tubes
• 21.5-inch shroud
• 8.7 lbs overall weight w/scope
• Cocking effort 8 lbs
PUTTING THE ELITE IN AIRSABER ELITE X2