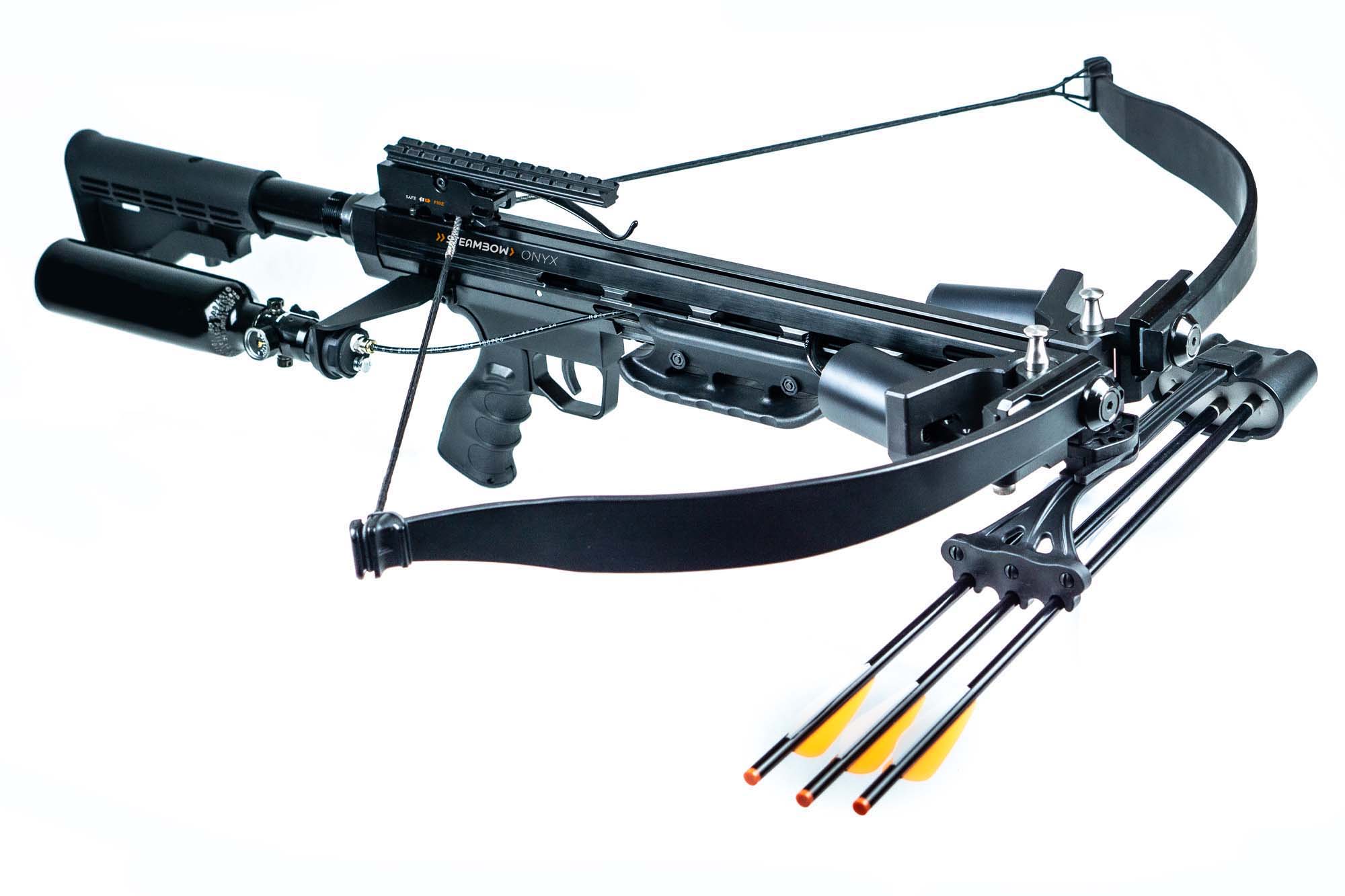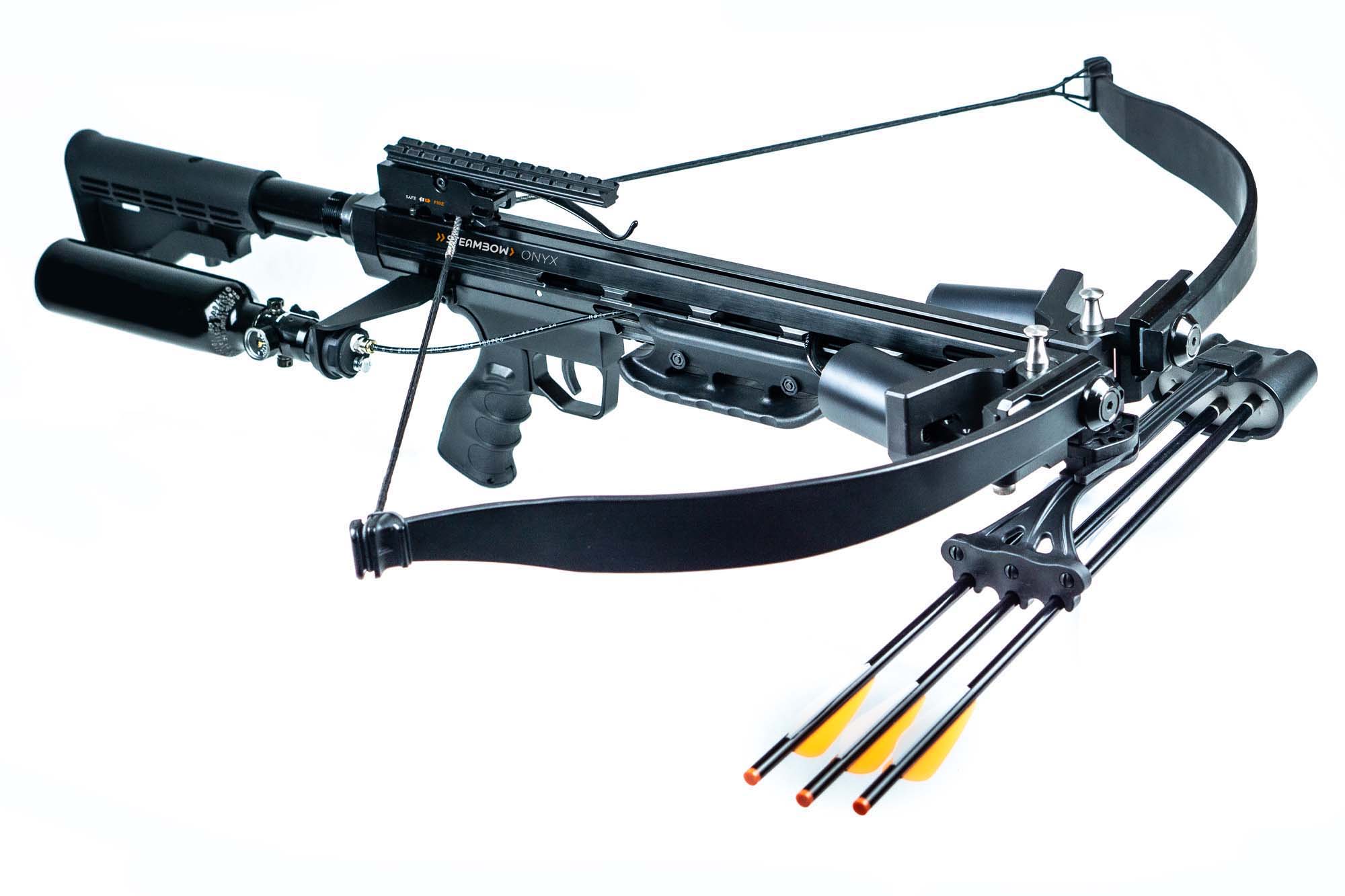 PLEASE NOTE!
THIS IS CO2 VERSION- USING DISPOSABLE 88 GRAM CO2 CILYNDERS, ONE INCLUDED.
IF YOU ARE AFTER HPA (REFILABLE CYLINDER) PLEASE CHECK OUR OTHER LISTING.
BOTH VERSIONS ARE IN STOCK, READY FOR IMMEDIATE SHOP COLECTION, OR SAME/NEXT DAY DISPATCH.
OVER 18 ONLY!
THE BEST OF TWO WORLDS
The Steambow ONYX is a collapsible, pneumatic self-cocking crossbow with the ergonomics of an AR-15. It is the first crossbow that was developed and built especially for the PowerUnit compressed air technology from Steambow and is optimized for a high rate of fire and the maximum number of cocking sequences from a single tank of air.
Depending on the bolt weight, the ONYX offers speeds of up to 330 fps and can be cocked in seconds – almost silently and with zero effort. It can also be used as a conventional crossbow without our PowerUnit compressed air system.
Thanks to its compatibility with AR-15 accessories , you can customize the ONYX to meet your needs, and you can collapse the limbs in seconds for convenient transport.
Capacity: 1 Bolt
Weight: 3,4 kg
Length: 72,4 cm
Bolt speed:330 Fps 100 m/s
Draw weight: 225 lbs 102 kg